Procurement & Supply Chain
Cisco India: building a diverse manufacturing supply chain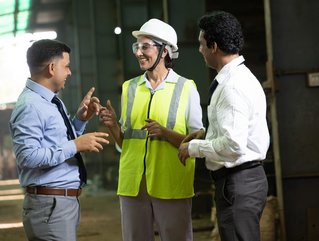 Indian manufacturing
Cisco is diversifying its manufacturing supply chain with a USD$1bn goal in exports & domestic production to transform India into a leading digital economy
Technology leader Cisco has taken steps to diversify its supply chain by opening up its manufacturing in India.
Following the various supply chain crises over the past few years, Cisco has built a strategy for a diverse and resilient global supply chain which will transform India into a global manufacturing hub. The investment is expected to create over USD$1bn from both domestic production and exports.
"Good to see @Cisco harnessing the wide range of ties available in India," tweeted India's Prime Minister Modi.
Cisco in India
Cisco first arrived in India in 1995 and the country now holds Cisco's second largest R&D centre outside the US. Cisco has assisted India in its digitisation across transport and agriculture. Over 10,000 Indian's work at Cisco and the company is recognised as one of the best employers in the country. It was recently included by Healthcare Digital as one of the Top 10 best workplaces for wellbeing.
Cisco is behind India's core manufacturing capabilities, which ranges from testing, development and logistics to expanding repair operations.
The new manufacturing facilities in India will expand Cisco's technology and provide more job opportunities for the world's most populous nation.
Indian manufacturing can diversify Cisco's supply chain
Fueled by a transforming digital economy, India is a pioneer of innovation for Cisco and the company is dedicated to its partnerships.
"Today, we are announcing strategic investments in Indian manufacturing capabilities as the next step in delivering cutting-edge technologies to our customers in India and across the globe," said Chuck Robbins, Cisco CEO and Chair.
"This is a long awaited and a super proud moment for Cisco India," said Ushma Kapadia, Global Account Manager at Cisco. "India is a key market for Cisco and its second largest R&D centre outside the US. This significant investment will further strengthen and diversify Cisco's supply chain."
"Today's announcement marks a significant milestone to power the next phase of growth for Cisco," said Daisy Chittilapilly, President, Cisco India & SAARC. "This investment will enable us to bring state-of-the-art technologies to more people and businesses and help accelerate India's transition into a leading digital economy."