Procurement & Supply Chain
Craemer Group launches £25mn facility for plastics injection moulding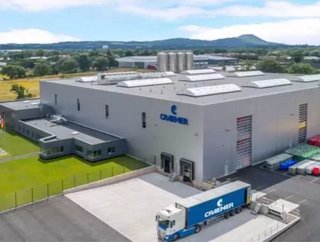 German plastics manufacturer Craemer Group has invested £25mn in a second plastics injection moulding facility in Telford, UK. Since the launch of the...
German plastics manufacturer Craemer Group has invested £25mn in a second plastics injection moulding facility in Telford, UK.
Since the launch of their existing Telford factory in 2006, Craemer UK Ltd has grown significantly with turnover increasing 500 per cent to £25.5 million in 2016. The company has been looking to expand its existing site in Hortonwood 1 but have been constrained by the nearby A442 and adjoining occupiers. Instead, Craemer intends to develop its new factory at Hortonwood West, creating up to 70 jobs and safeguarding the 65 posts at its existing Telford site, producing wheelie bins, pallets, storage and transport containers.
Dr. Achim Brandenburg, senior representative of the German entrepreneurial family and the company group's Senior Managing Partner, said: "Our decision to build a new factory as an expansion of our existing UK subsidiary clearly demonstrates the fact that Craemer feels very much at home in Telford." 
Steve Poppitt, managing director of Craemer UK Ltd, commented: "This latest significant investment by our German parent company represents an important step in the continual development and expansion of our UK manufacturing operation. We continue to build on the remarkable success and growth we have achieved since the opening of our Hortonwood factory in 2006. In addition to creating new jobs and further supporting the local economy, the development of this second Craemer Telford site underlines the Craemer Group's ongoing commitment to its UK manufacturing arm."
SEE ALSO:
UKBIC battery manufacturing facility receives £18mn boost
Don't fall off the production line: How manufacturers can thrive in Post-Brexit Britain
How the Heathrow airport expansion could boost UK's manufacturing
Read the latest issue of Manufacturing Global here
The 5.3 hectare site at Hortonwood West is part of the portfolio of sites included in the Telford Land Deal, a joint partnership between the Council, Homes England, the government's housing agency, and the Marches Local Enterprise Partnership. The site was purchased in 2017 and gives ample room for further expansion in the future. The new production plant covers about half of the land and consists of a 6,000 square metre production and storage hall plus adjacent technical, office and social area and outdoor facilities.
 
The expansion has already generated more than 30 new jobs in Telford as a direct result of the development of Site B and Poppit said there will be more by the end of the year.