Procurement & Supply Chain
Electronics marketplace Back Market raises €450mn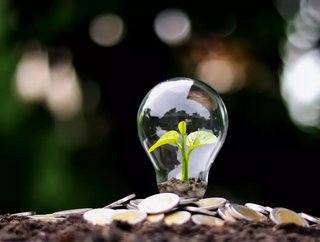 Back Market now valued at €5.1bn, after investment round with Sprints Capital, Eurazeo, Aglaé Ventures, General Atlantic & Generation Investment Management
Back Market, an electronics marketplace, has announced an investment round of $510mn, after the announcement of its Series D in May 2021. 
Back Market now valued at €5.1bn.
The round was led by new investor Sprints Capital with Sprints Capital, Eurazeo, Aglaé Ventures, General Atlantic & Generation Investment Management.
As a renewed tech marketplace, Back Market offers high-quality refurbished electronic devices and appliances. Founded in 2014, Back Market has 650 employees and offices in New York, Berlin and Paris. 
Building the circular tech market and lowering the volume of e-waste
Consumers are embracing more environmentally friendly habits and Back Market's mission is to make circular tech mainstream.
According to Back Market:
90% of an electronic device's carbon footprint comes from the manufacturing process

82% of e-waste can't be recycled, because modern infrastructures can't keep up with over-manufacturing
This funding will now allow Back Market to build itself up as the marketplace of choice for customers who want to buy refurbished electronics.
A sustainable step for the circular economy 
"Our goal is to make refurbished electronics the first choice for tech purchases", said Thibaud Hug de Larauze, Back Market's co-founder and CEO. "We expect to see similar to the same development in the electronics market as we have witnessed in the second-hand car market, where sales of second-hand vehicles have increased compared to new car sales in. The support and confidence of these funds, together with our growing customer base, marks an important step in Back Market's journey, and more importantly, for the circular economy as a whole.
"We take e-commerce best practice a step further with the premium quality of our products and by offering customers a streamlined discovery experience ensuring that they are immediately directed to top-performing sellers on our marketplace for any specific device they are seeking. Seller quality is monitored across 20+ metrics."
"Consumer demand for sustainable shopping is a trend that Sprints has been investing in for over a decade", said Henrik Persson, Sprints Capital's Managing Partner. "By prolonging the lifetime of millions of consumer electronics devices and providing low-cost access to the best products, Back Market changes the world for the better. The company is well positioned to become the global number one alternative to new tech."
"As strong believers in the circular economy and supporters of BackMarket's mission to act against overconsumption, we are delighted to participate in this new fundraising", said Yann Du Rusquec, Eurazeo's Managing Partner. "We believe a massive opportunity lies ahead of the company and we have built great confidence in the ability of the team to execute on it."
"As the circular economy becomes an increasingly attractive option for consumers internationally, Back Market continues to grow and transform the global refurbished electronics market", said Chris Caulkin, General Atlantic Managing Director, Head of Technology for EMEA and member of the Back Market Board of Directors. "General Atlantic has strong conviction in Back Market's mission to make purchasing tech hardware a more sustainable, seamless experience for customers, and we are thrilled to continue our partnership with the impressive team."
"Back Market continues to grow from strength to strength, emerging as a true leader in the sustainable consumer electronics market", said Shalini Rao, Generation Investment Management's Growth Equity Partner. "We are inspired by the company's efforts to make it better for consumers to buy used electronics over new ones. We believe Back Market's focus on this goal will set the company apart from others in the space, in addition to making sustainable consumption habits mainstream."


To hear more about the circular economy, join global business leaders and sustainability experts at Sustainability LIVE, held at Tobacco Dock, London, 23-24 February 2022. Register to attend today! Click here to learn more.