Procurement & Supply Chain
Five Minutes With: UST's Jonathan Colehower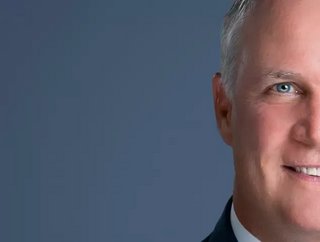 Manufacturing Global sits down with UST's Jonathan Colehower, Practice Leader – Supply Chain, UST and Product Platform – UST Omni
Please could you start by introducing yourself and your role at UST?
"I have worked in the supply chain domain for over 20 years.  My first job after business school was with Accenture in its Supply Chain Strategy Practice.  Accenture had a profound impact on my development.  We grew a small team of smart problem solvers into a world-class supply chain consulting firm.  
"My consulting career evolved at McKinsey & Co. where I continued to work with outstanding people solving complex supply chain problems. In addition to management consulting, I have had the opportunity to work in the software business. Most recently, I served as the Chief Marketing Officer at Manhattan Associates, the market leader in supply chain applications technology.
"I have now joined UST as Practice Leader – Supply Chain, UST and Product Platform – UST Omni, and lead the development and delivery of UST's global supply chain products and services.
"The individuals in the Supply Chain Practice must bring outstanding problem solving, a collaborative demeanour and a margin of knowledge beyond that which is available. Second, I want to identify specific ways that I can contribute to UST's continued development as a global leader in enterprise technology."
Since offi

cially taking on your role at UST on the 14th of October, how have your first few weeks been at the company?
"UST is a large organisation.  Fortunately, I have received excellent guidance in navigating the company.  It has been great to have senior-level executives welcome me to the team.  Unanimously, the leadership team has assured me that they are focused on my success.  UST has tremendous positioning in the market and the Supply Chain Practice has strong potential."
How are you harnessing your prior experience in the industry for your new role?
"While my domain and functional experiences are useful as I begin to engage with UST employees, customers and partners, it is the management role models that have prepared me best for this role.  UST has established itself as a technology powerhouse with deep architecture, integration and support services.  As the company expands its capabilities to include project-based management consulting and application software, it will be important for me to create an environment where team members feel that they can be successful."
What is the best piece of advice you have ever received? 
"Don't take yourself too seriously.  Early in my career, I had an opportunity to serve a senior executive while working on a consulting engagement. His advice has served me very well – as a manager, as a leader, as a father and as a husband. I believe that humility is a sign of one's strength, not weakness."
What is at the top of your agenda to achieve/implement in your first year at UST?
"First and foremost, I want to create an environment where UST's Supply Chain Practice can thrive.  To this end, I will need to build trust within the organisation by bringing value to our customers, outside of the organisation."