Procurement & Supply Chain
Ford Announces Closing of Brazil Manufacturing Operations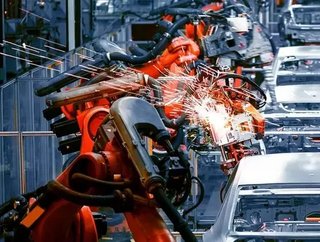 On Monday Ford Motor announced it will close three plants in Brazil, ending decades of manufacturing in the South American country...
The decision is part of a restructuring plan aimed at improving financial performance. Although the company blamed the pandemic for exasperating years of losses and poor sales, it had announced plans to scale back in several markets before the outbreak, which included Brazil, along with the UK, France, Germany and Russia.
The company said in a statement it will cease production immediately at the factories "as the COVID-19 pandemic amplifies persistent industry idle capacity and slow sales that have resulted in years of significant losses." Research firm IHS Markit estimates that global car sales dropped about 15% in 2020. As we've previously reported, in , the worst yearly record since 2016, and are not expected to recover for at least two years, Ford said.
The automaker also said it will keep its South America headquarters, product development centre and proving grounds in Brazil. "With more than a century in South America and Brazil, we know these are very difficult, but necessary, actions to create a healthy and sustainable business," said Jim Farley, Ford president and CEO. "We are moving to a lean, asset-light business model by ceasing production in Brazil and serving customers with some of the best and most exciting vehicles in our global portfolio."
Ford also said its Brazilian clients will have their needs met with cars sourced from Argentina, Uruguay and other regions.
This is yet another big blow to Brazil, who has economy has suffered since 2014 and has only sunk further amid the pandemic. The countries unemployment rate increased to 14.3 per cent in the three months to October of 2020. The closure is expected to cause another 5,000 people, mostly in Brazil, to lose their jobs. Ford also closed a Sao São Bernardo do Campo plant in 2019 and cut hundreds of jobs last year amid a Covid induced downturn in sales. However, the car manufacturer says it remains committed to the region. 
"I want to emphasize that we are committed to the region for the long term and will continue to offer customers full sales, service and warranty support," said Lyle Watters, president of Ford South America and the company's International Markets Group.