Procurement & Supply Chain
Ford/GlobalFoundries to address semiconductor shortage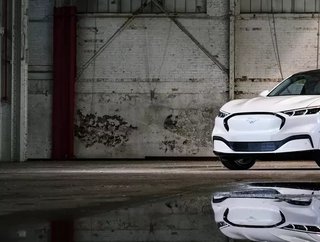 Ford Motor Company announces its strategic collaboration with GlobalFoundries to address the automotive semiconductor supply shortage
In hopes of addressing the continuing shortage of semiconductors in the automotive industry, Ford Motor Company has announced a new strategic collaboration with GlobalFoundries. With this collaboration, the two aim to boost semiconductor supplies for Ford and the US automotive industry.
"It's critical that we create new ways of working with suppliers to give Ford – and America – greater independence in delivering the technologies and features our customers will most value in the future. This agreement is just the beginning, and a key part of our plan to vertically integrate key technologies and capabilities that will differentiate Ford far into the future," said Jim Farley, Ford president and CEO.
Details of the agreement between Ford Motor Company and GlobalFoundries
The non-binding agreement signed by the two companies will open doors for GlobalFoundries to expand its semiconductor supply for Ford's current lineup, as well as see the two conduct joint research and development to address the growing demand in the industry, including semiconductor solutions for ADAS, battery management systems, and in-vehicle networking. 
GlobalFoundries and Ford Motor Group also plan to explore expanded semiconductor manufacturing opportunities.
"GF is committed to building innovative alliances with the world's leading companies to enable the features in products that are pervasive throughout people's lives. Our agreement with Ford is a key step forward in strengthening our cooperation and partnership with automakers to spur innovation, bring new features to market faster, and ensure long-term, supply-demand balance," added Tom Caulfield, GF CEO.
This new collaboration between GlobalFoundries and Ford Motor Company aligns with their joint commitments to building innovative business relationships to balance the supply and demand for semiconductors in the automotive industry. The collaboration also aligns with their efforts to fur the technological innovation in the US.
The two companies will leverage their strengths to better compete, innovate and serve customers, but does not involve cross-ownership between the two.