Procurement & Supply Chain
GE Renewable Energy opens offshore wind blade plant (UK)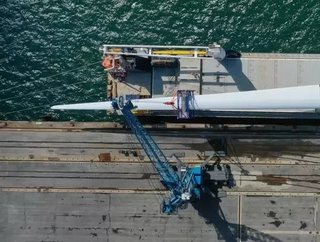 GE Renewable Energy announces plans to open a new blade manufacturing plant in Teesside, UK...
Latest announcements made by GE Renewable Energy, reveals its plans to open a new blade manufacturing plant in the North East of England.
To be set up and operated by . The plant will be dedicated to the company's production of its , which are a key component of GE's .
Teesside, UK new blade manufacturing plant
Whilst terms of the construction and financing are still in the advanced stages of negotiations, it is estimated that the new plant could create up to 750 direct renewable energy jobs and up to 1,500 indirect jobs in the area, supporting the entire value chain.
"This new plant will contribute to the development of an industrial cluster dedicated to offshore wind in the North East of England. We are delighted to announce such a commitment for the renewable energy industry, we believe it will help develop a strong talent pool through the hiring and more importantly training of future colleagues. The UK's target to commission 40 GW of offshore wind by 2030 is ambitious and requires that we invest in local production capabilities to accompany this effort," commented Jerôme Pécresse, President and CEO of GE Renewable Energy.
GE Renewable Energy's announcement and commitments supports the UK's plans to develop jobs, infrastructure, and supply chains to reach its goal of commissioning 40GW of offshore wind power by 2030, and being a global leader in green energy.
"Teesside will continue to drive forward our green industrial revolution as we capitalise on new opportunities to produce clean energy through a brand new offshore wind port on the River Tees. It will not only create thousands of jobs and harness the skills and expertise of this great industrial heartland, but also boost investment into the area as we build back greener," said UK Prime Minister Boris Johnson.
for more information on manufacturing topics - please take a look at the latest edition of