Procurement & Supply Chain
Glencore to Supply Lithium-ion Battery Materials in Norway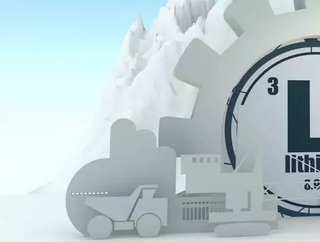 The mining behemoth is teaming up with agile battery producers from northern Europe...
Glencore has signed a Memorandum of Understanding (MoU) for the potential supply of ethically sourced and traceable raw materials for inclusion in FREYR's lithium-ion battery (LIB) cells, which will be produced at planned facilities in Mo i Rana, Norway.  
The two companies will jointly work to identify requirements and terms for the potential supply of raw materials to FREYR's planned LIB facilities. For example, the companies will consider joint research and development (R&D) projects to adjust the quality, shape or form of Glencore's raw materials to fit into FREYR's operating units better. Additionally, the companies plan to discuss R&D projects for the recycling of lithium batteries. Both companies will discuss how they can transition to a low carbon economy by developing strategies for the use of blockchain technology. This use of blockchain has the power to improve the traceability and transparency of raw materials in the battery supply chain to help document batteries' life-cycle greenhouse gas emissions. 
Improving the lithium supply chain
The companies will also support more responsible bespoke and small-scale cobalt mining in the battery supply chain, by supporting the development of international standards and traceability schemes for cobalt mining.
Tom Jensen, the CEO of FREYR, said: "Glencore is a global leader in supply and recycling of battery raw materials with a strong focus on responsible sourcing, sustainability and minimising the impact on the environment. We share the same ambitions and support for the goals of the Paris Agreement through decarbonisation of energy and transport systems, and to bring positive change to people and societies. We are therefore pleased to formalise our cooperation with Glencore and strengthen FREYRs sustainable raw materials supply chain." 
Glencore is one of the largest mining companies in the world
Norway has the highest electric vehicle market share in the world
Freyr is planning to develop +40 GWh of battery cell production capacity by 2025
Green future
There is a growing appetite for low-cost, high-energy-density battery cells produced with renewable, locally sourced raw materials. The electric vehicle boom is mainly driving this demand for lithium and state-of-the-art battery cell technology, not to mention lightweight designs and lean manufacturing processes.
Anna Krutikov, Head of Sustainable Development at Glencore, commented, "The combination of our low-carbon metals with FREYR's goal of producing batteries with the world's lowest carbon content is a compelling one. We are excited to be partnering with the leading innovator in its field as we look to realise our ambition of net-zero emissions by 2050."
The company has recently announced several initial agreements in the form of MoUs for industrial-scale offtake of battery cells in marine and stationary segments and for long-term supply of battery materials and production equipment. FREYR has also signed a non-binding framework agreement with 24M Technologies related to FREYR's in-licensing of 24M Technologies' advanced lithium-ion cell manufacturing process and platform. FREYR continues to develop partnerships across the value chain, which the company states will be announced when they are formalised. The Norwegian firm plans to develop 40+ GWh of battery cell production capacity by 2025 to position itself as one of Europe's largest cell suppliers.