Procurement & Supply Chain
Implementing Safety Programs In the Production Environment
By Bryan Christiansen, Founder and CEO of Limble CMMS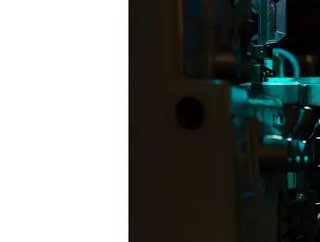 Bryan Christiansen shares his insight into the challenges and solutions for implementing safety programs in the production environment...
Based on a report by the National Safety Council for the year 2018, there are roughly due to non-compliance of workers with the safety regulations mandated by their company. The total estimated number comprises of the following damages: wage losses, medical expenses, administrative expenses, and employer costs. Company reputations were at stake and also brought an emotional toll to the families who lost their loved ones due to the negligence and non-compliance of workers with safety guidelines.
One of the industries that has high safety and health hazard procedures is the manufacturing industry. It's important to have safety protocols and regulations to prevent these severe incidents. However, top management and safety managers have difficulties in implementing safety in the workplace due to several reasons.
1. Hitting Production Targets While Maintaining Safety
Often, production lines are not keeping up with the demand for sales because of the wrong forecast, incorrect estimation of raw materials, and unwanted production downtime. to catch up with the demand, which results in deterioration of safety precautions and awareness.
During these busy times, management teams should have an organised shifting schedule and hire new or temporary workers. In production settings, these will be machine operators and maintenance techs. 
Regular workers that have proper training should closely monitor new additions to the team and prioritise their safety. Building up a competency framework will help the management to properly assign personnel based on their skills. Also, it is important to have written safety procedures on the machinery and processes as a training reference for newly hired workers. Even if the situation is time-pressured, the personnel that will be assigned to the job will be ready and will understand the safety protocols in the workplace.
2. Change of Processes and Equipment "Update"
Updating processes or equipment in the production line are necessary to have higher production rates, upgrade operational efficiency, and production yield. For example, you might upgrade your conveyor system and need to update as one step of that process is now different. 
These changes impose challenges on personnel who are unfamiliar with the new processes or equipment and might lead to injuries and fatalities. 
Consequently, these incidents can be minimized by providing documents like Management of Change (MOC). These approved documents must be circulated to the line personnel, supervisors, and managers who are accustomed to using the new equipment or process. All personnel should have regular toolbox meetings, discussing the changes in processes and new safety procedures.
3. Sustaining a Safety Culture 
Human complacency on safety procedures is one of the challenges in sustaining a safety culture. This is especially for senior personnel who aren't adapting to changes.
Leadership commitment is an important factor in maintaining a safety culture. Top management should support causes that will help improve safety procedures and protocols. One of which is to allocate funds for training and seminars for their line personnel, another is to make sure all workers are provided with the necessary PPEs. Attending a training session with production personnel is also one way of showing support. It helps production personnel understand that top management is prioritizing their health and safety.
Collecting safety feedback from employees also promotes a safety culture. As they are the ones on-site, they have the knowledge of what might be improved regarding health and safety procedures and . And with this, top management will provide or come up with better ways to enhance their safety policy based on the gathered feedback from their employees. 
Proper safety culture can't be obtained without the support of all parts of the team, from the top management down to the line personnel.
Safety challenges arise when a workplace culture isn't adjusting to new safety procedures and processes. However, open-mindedness, willingness to learn and commitment to safety is the answer to overcoming these challenges.
is the founder and CEO of . Limble is a modern, easy to use mobile CMMS software that takes the stress and chaos out of maintenance by helping managers organize, automate, and streamline their maintenance operations.