Procurement & Supply Chain
In the race to net-zero, Cadline mergers to become VinZero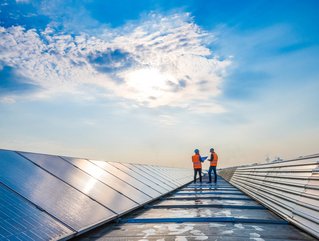 Cadline, A2K Technologies ANZ, U.S CAD The Americas and Capricot India, will merge to become VinZero and help manufacturing businesses reach net-zero
Cadline UK and EMEA, A2K Technologies ANZ, U.S CAD The Americas, and Capricot India, have today formalised their brand partnership as VinZero.
Building net-zero into the manufacturing industry
Together, the company has more than 550 employees in 32 offices worldwide, with a vision to support the construction and manufacturing industries in reaching net-zero.
VinZero also has a desire to bring knowledgeable groups together and collect advice from across the globe. The business is also excited to build a thought leadership framework which will lead the digital pathway to net-zero by designing and delivering sustainable digital processes and SaaS solutions, to help customers reach their technological and sustainability leadership goals.

VinZero encourages digitalisation adoption across manufacturing to reach net-zero
Across VinZero, the team is ready to get started.
"As VinZero, we are passionate about helping our customers win not only their digital journey but also now win when it comes to their own, net-zero journey," said Paul Laycock, CEO of VinZero. "We believe the increased adoption across Construction and Manufacturing of digitalisation represents one of the biggest opportunities for the net-zero journey in the 'built environment' and we're excited to formally combine our strengths and experience to lead the market."
"Cadline has been pioneering digital solutions to improve sustainability and help reduce climate-changing emissions for over twenty years. The time is now to extend these capabilities and digital solutions beyond our clients in the UK and Europe and into new industries and geographies. VinZero allows us to do this," said Barry Lewis, Global CRO of VinZero and CEO of Cadline UK and EMEA. "Our clients are increasingly having their sustainability credentials judged as a critical factor for success. Through VinZero, Cadline can now offer its expertise in areas such as minimising carbon emissions in energy usage, to clients based almost anywhere in the world. In turn, we will draw on the complementary expertise and capacity in VinZero globally to help our clients of all sizes locally."
"Our manufacturing clients are working hard to deliver more sustainable net zero operating environments, and digitisation represents one of the greatest opportunities for manufacturers to change how products are designed and produced," said Scott Woolven, Commercial Director Cadline UK and EMEA. "We are helping manufacturers reduce material waste, get products to market faster, digitise engineering processes, and are connecting teams on digital platforms. Cadline is already helping customers dramatically increase efficiencies and accuracy of outputs, and as a result is supporting more sustainable production practices. VinZero will allow us to extend our expertise to positively impact manufacturing globally."