Procurement & Supply Chain
Intel is expanding in Europe to strengthen its supply chain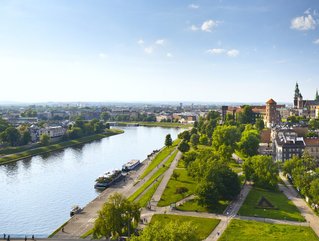 Poland
In order to support its European supply chain against future disruptions, Intel is building new semiconductor chip factories in Poland, Germany & Israel
Intel Corporation manufactures computers and semiconductor chips. Intel was founded in 1968 and is headquartered in Santa Clara, California. Following the supply chain crises over the past three years, CEO Patrick Gelsinger has launched an expansion programme - building semiconductor factories in Europe for the customer base there.
Intel makes 'the largest investment ever in the State of Israel'
Intel has an agreement in principle with the Israeli government, to build a chip manufacturing plant in a US$25bn investment. The factory will be based in Kiryat Gat and is expected to open in 2027.
"This is the largest investment ever in the State of Israel," said Prime Minister of Israel Netanyahu. "This is an expression of great confidence in the Israeli economy and exactly reflects the strength of the free economy that we have built here, and the technological economy that we are developing here."
"Intel's investment will yield significant economic benefits to the State of Israel in general and to the southern region in particular," said Yogev Gardos, Budget Commissioner. "The negotiations with the company were based on economic models to examine the benefits of the investment, in order to maximise value for the Israeli public while promoting investment in Israel against the alternative options available to Intel globally."
Intel's European semiconductor bases in Poland and Germany
As Europe seeks to build a stronger semiconductor supply chain outside of Asia, Intel has announced investment in Poland and Germany.
Intel will build a US$4.6bn semiconductor test facility near Wrocław, Poland, which will eventually employ 2,000 workers.
"Chips and semiconductors are critical technologies in the 21st century," said Mateusz Morawiecki, Poland's Prime Minister. "We are excited to expand Poland's role in the global semiconductor supply chain and help to establish the country as an economic trendsetter."
Intel has also been offered €10bn in subsidies from the German government, for its chip manufacturing plant in Magdeburg.