Procurement & Supply Chain
Interview with Matthieu Rambaud, CEO of TRIGO Group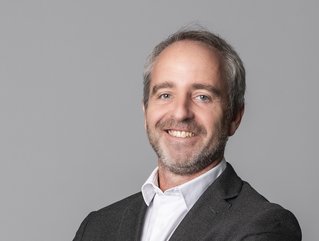 TRIGO's Matthieu Rambaud
Matthieu Rambaud, CEO of TRIGO Group, is leading the manufacturing technology evolution across the company, while navigating AI & supply chain challenges
Matthieu Rambaud, CEO of TRIGO Group, was born in Paris and grew up in France, the UK and Malaysia. He graduated with a master's degree in engineering in France and then earned his MBA in Singapore. After school, he started his career in strategy consulting working at Bain & Company and Atria Capital Partners.
"In 2008, I joined TRIGO in 2008 as the General Manager of its France subsidiary before being appointed as the Group CEO in 2013."
In his role, Rambaud set the vision and business objectives to position TRIGO as the premier manufacturing tech company in the transportation industry globally.
"I'm always looking for ways to advance quality management, consulting and inspection services for OEMs and suppliers."
Here, he tells us more about the supply chain,
Hello Matthieu, what led you to work at TRIGO?
"I've always been fascinated by the sophistication of the transportation industry. In 2006, I met with TRIGO and its management team, and I was impressed by its smart positioning within the supply chain. After two years of collaboration, TRIGO's CEO at the time asked me to join the team and lead the France subsidiary, while he would focus on accelerating international development. I was 32 years old at the time and I considered this to be a fantastic opportunity to join the transportation industry in a very exciting position. Fifteen years later, I can only celebrate having made that decision, since it has allowed me to work with great people, to face and solve multiple challenges, and to become an experienced business leader."
You're a global supply chain expert. What have you learned about the supply chain in the past three years?
"The past three years have been very challenging for industrial supply chains. After COVID-19, we first faced a global shortage of different components, especially semiconductors. This shortage affected our customers directly, with plants shutting down regularly for a few days. Underlying production dropped by more than 30% in 2020 and has still not entirely caught up with pre-COVID-19 levels. On our side, we had to adjust our model, making it even more flexible to answer a constantly moving production schedule. Our teams had to show an extraordinary level of flexibility and reactivity to cope with the situation, which we did successfully, helping our clients to navigate through these challenging times, while remaining profitable despite the adverse conditions. One lesson that we learned is that, in a context with such low visibility, it is critical to anticipate potential disruptions, define associated contingency actions and communicate with your team about the plan as frequently and thoroughly as possible. Information sharing is key to making sure that your team is engaged and motivated."
Tell us about your innovation division to advance AI, predictive data and other tech capabilities in manufacturing.
"In 2021, once the most acute impact of the COVID pandemic was behind us, we decided to accelerate our investments into innovation by creating a dedicated team. We hired a Vice President of innovation and strategic ventures and defined a clear innovation roadmap focused on the following areas:
Automated optical inspection
AI
Data analytics
Digitalisation
Battery rework
"To support this roadmap, we recruited a talented workforce for each of the domains and we acquired a majority stake in Scortex, a technology start-up which developed an AI-based automated optical inspection solution. Today, TRIGO invests approximately €7m annually into innovation and technology."
Tell us about how you have expanded TRIGO's offerings to include engineering services and technological innovation using AI and mixed reality?
"In 2020 and 2021, we faced situations where our clients couldn't travel to their suppliers' plants and needed us to be there to report our findings. To increase the effectiveness of such distant collaboration, we leveraged HoloLens, a virtual reality tool from Microsoft, to collaborate remotely with our clients and offer them real-time visibility on their suppliers' quality situation.
"Additionally, we recently developed an AI digital solution called 'OTD predictor', which uses an algorithm to predict potential supply chain issues for an OEM based on historical data collected from its suppliers. We are currently deploying the tool to a few aerospace OEMs in the US."
Can you tell us about your recent acquisitions or expansions?
"Since 2008, TRIGO has been combining both organic geographic expansion and acquisitions to fuel its development. Our most recent geographical expansion is in Poland, where there is a dense network of automotive suppliers and several OEM assembly plants.
"Our latest acquisition closed in 2022 when we acquired Scortex. The AI tool learns the inspection criteria then finds defects on parts in a production flow. It also generates real-time statistics on production quality. One of the benefits is improved manufacturing performance by reducing scrap rates and identifying critical defects."
What do the next 12 months hold for you and the company?
"Our focus in the next 12 months is threefold:
Further accelerate our growth in the US which has become our top market in 2023
Finalise the development of innovative solutions in AI, data and battery domains
Roll out our new ESG strategy with a specific focus on environmental actions and to support diversity."
*************************************************
Check out our free upcoming virtual event, Manufacturing LIVE, 6-7th December 2023.
For more insights into Manufacturing - check out the latest edition of Manufacturing Magazine and be sure to follow us on LinkedIn & Twitter.
Other magazines that may be of interest - Healthcare Digital.
*********************************************
BizClik is a global provider of B2B digital media platforms that cover 'Executive Communities' for CEO's, CFO's, CMO's, Sustainability Leaders, Procurement & Supply Chain Leaders, Technology & AI Leaders, Cyber Leaders, FinTech & InsurTech Leaders as well as covering industries such as Manufacturing, Mining, Energy, EV, Construction, Healthcare + Food & Drink.
BizClik, based in London, Dubai & New York offers services such as Content Creation, Advertising & Sponsorship Solutions, Webinars & Events.