Procurement & Supply Chain
Manufacturing industry showing recovery signs post-COVID-19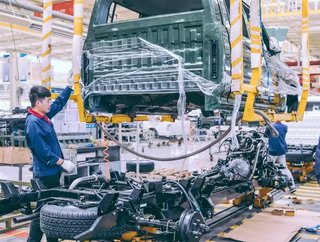 The manufacturing industry is starting to show signs of recovery following COVID-19, according to research from InfinityQS' 2020 Global Client Survey...
The results demonstrate a positive upturn in the industry as research revealed that 74% of respondents are optimistic about the future.
These manufacturers are adapting and rebounding as a result of the pandemic, leveraging new technologies and processes for managing production and controlling quality, including 75% who highlighted that their workers are now working remotely. 
To enable this remote work and build greater flexibility and resiliency into their processes, manufacturers are leveraging technologies such as cloud computing. Additional results form InfinityQS indicate that an acceleration in digital transformation initiatives is occurring where the number of proofs of concept for InfinityQS' cloud-native quality intelligence platform Enact steadily quadrupled during the past three months.
Jason Chester, Director of Global Channel Programs at InfinityQS, discussed what the research can tell us: "As we have seen over the last four months, the impact of coronavirus has been a massive wake-up call for all industries and manufacturing is no exception, particularly as a sector still heavily dependent on manual processes and legacy technologies.
"Manufacturers are rapidly moving away from outdated pen-and-paper processes in favour of cloud-based Software-as-a-Service (SaaS) solutions, enabling plant staff to efficiently monitor and optimise their production processes in real-time from anywhere. This is in stark contrast to our traditional notion of manufacturing, which is centred around being onsite, on the shop floor, or in close proximity to physical production processes. The research also shows the sheer urgency of those transformation projects over the last three months, evident in the very significant increase in our professional billing hours to support those initiatives."