Procurement & Supply Chain
Manufacturing a legacy of safety, sustainability, and skill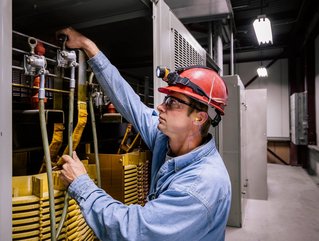 Michael Vale, Group President for 3M's safety & industrial business, explores diversity & environmental stewardship in manufacturing
Effective, efficient, safe and sustainable – that's how Michael Vale, Group President of 3M's Safety and Industrial Business Group, describes the diversified technology company.
Founded in 1902 in St. Paul, Minnesota, 3M is a global company that manufactures a host of products, from adhesives and insulation to medical supplies and electronics. In fact, you may even have heard of some of their more well-known products, including Scotch® Tapes and Post-it® Notes.
Each day, 3M's more than 90,000 employees strive to 'do work that matters' using science to create a positive impact.
A chemist by training, Vale obtained his bachelor's degree and a PhD in chemistry prior to joining 3M nearly 30 years ago. Since joining the company, Vale has seen a great deal of transformation. Rather than seeing this as a transformation of what work is conducted, he instead sees it as transforming how work gets done.
"When I sit down and think about what 3M is and what our purpose is, we're still all about unlocking the power of people, ideas and science to reimagine what's possible for society, communities and individuals. I look at how that relates to the safety and industrial fields."
Vale sees improving the world as an extension of what has been 3M's 120-year-legacy: utilizing science and innovation in safety, industrial, consumer and healthcare to improve lives. Workplace safety is at the core of Vale's business, where 3M manufactures items ranging from industrial abrasives to materials for construction and personal protective equipment (PPE).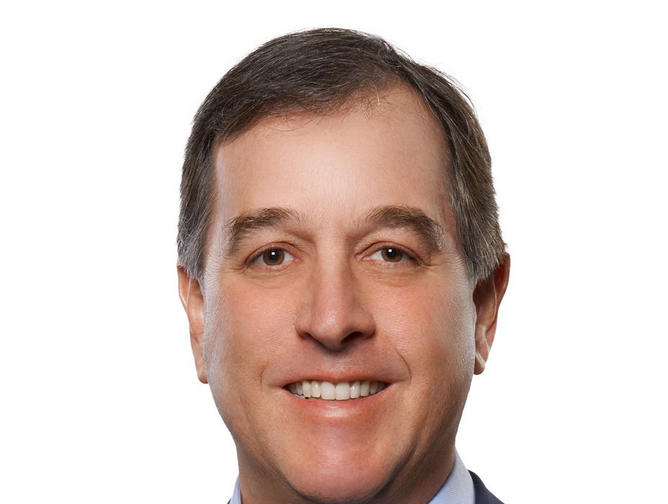 Michael Vale, Group President of 3M's Safety and Industrial Business Group
Supply chain challenges and innovation in the manufacturing process
Vale has seen the manufacturing industry evolve enormously since he started at 3M. There has been a change in focus, with quality and productivity prioritized, and a move to just-in-time manufacturing amid the advent of automation – not to mention the various obstacles plaguing supply chains.
"Given the last two years of global supply chain disruptions, there has been more of a shift towards reshoring and adapting to a regional focus, in addition to the growing importance of sustainability."
In the future, Vale anticipates a rise in the use of automation and how it can enhance safety in the workforce, increase productivity and much more.
"This is the trend around automation. The sector will be using digital technology to connect materials, processes and robotics, to make itself stronger and to get more connected in real time," explains Vale.
Yet the modern age is fraught with new challenges to navigate. For Vale, it's finding balance in innovation.
"People are looking for stability, so I believe there's this tension between having enough edge to lead the way on the path forward and to self-disrupt for the betterment of communities and society. Managing that is probably the biggest lesson I've learned: how to manage that balance of innovation, resilience and disruption in the face of a world that is volatile, uncertain, complex and ambiguous, where change is happening faster than ever before."
"For some of this innovation, we're building at scale; it's a balance of driving the core strategies that have helped 3M to be competitive and be a leader in the market for over a century, while also recognizing the evolution that's occurring around us."
Whether it's digital, the climate, sustainability, diversity or workforce upskilling and trade development, Vale knows that everything keeps evolving – and that he has to keep up with it.
Sustainability and diversity in manufacturing
A leader in sustainable practices, Vale reveals that 3M's investment plans include US$1bn to achieve improved water quality, reduced water and plastic use, and to make carbon neutrality by 2050 a feasible reality. The company is also ahead of schedule in approaching its goal of 50% renewable energy use in its operations by 2025.
3M is driving innovation to decarbonize the manufacturing industry and open up a greater platform for climate solutions, while decreasing its own environmental footprint. Part of this will also feature the company accelerating its water stewardship and minimizing its use of plastics.
"We'll manage the company in a very disciplined fashion. But we won't lose sight of our long-term imperatives on continuing to drive competitiveness, as well as a deeper focus on environmental stewardship."
3M also seeks to include diversity and inclusion in the workplace and in its community work. The company is committed to encouraging STEM education, with the 3M Manufacturing and Academic Partnerships (MAP) program geared towards getting people interested in science-based careers.
"We're laying the groundwork for continuing to engage our communities in STEM, from teacher training and supporting access to science in schools, to providing grants and working with skilled trade associations who can continue to develop those workers."
In broader society, given the increasing role that science and innovation play in advancing the well-being of communities around the world, 3M is fortunate to be in a position where they can take the lead.
Correction: the magazine version of this article included an out-of-date quote, we apologise to 3M for any confusion caused for readers.