Procurement & Supply Chain
Meeting ethical purchasing needs in manufacturing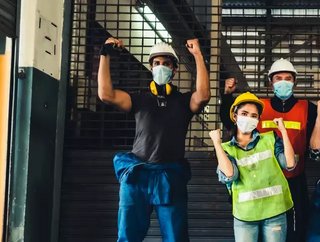 OpenText's senior director, Mark Morley, discusses ethical purchasing in manufacturing and meeting customer expectations
Ethical purchasing is being taken more seriously by consumers. Mark Morley, senior director, product marketing for Business Network, OpenText, discusses how businesses can meet this expectation.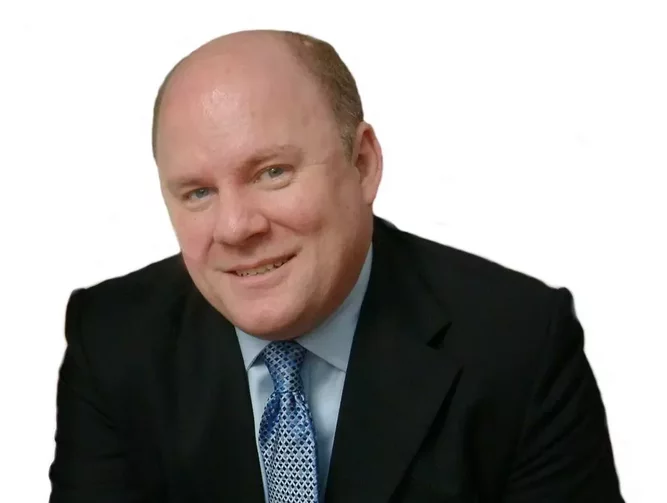 It is crystal clear that sustainability is at the forefront of consumer minds with a global report showing a staggering 71% rise in online searches for sustainable goods globally over the past five years (Economist Intelligence Unit commissioned by WWF).
Even though buying options were reduced and pragmatic decisions had to be made at the beginning of the pandemic, shopping during lockdown across the world has brought home the impact each and every person has in terms of their waste, carbon, and social footprint.
In fact, OpenText recently conducted some global research with 27,000 consumers that proves the pandemic served as a catalyst; three in five UK respondents said Covid-19 has made them more mindful of the environmental and social impact of their purchases. 
As we head into 2022, businesses need to understand that this rise in ethical purchasing is something they need to pivot and adjust to, or they risk losing customers. It is an opportunity to build a true competitive advantage and strengthen customer relationships. The facts speak for themselves. Our research showed that nine in ten (88%) global consumers prioritise buying from companies that have ethical sourcing strategies in place. 83% are willing to spend more on a product if they can be certain it is ethically sourced. So, it is critical businesses look at all their sourcing strategies as well as their entire supply chain. Ultimately, brands need to proactively implement measures to future-proof their operations.
So, where do businesses even start? How do they establish and implement ethical and sustainable sourcing strategies that aren't costly or negatively impact the quality of the product or service? Or, if they have started on this journey already, how do they effectively review their current strategies and improve efficiency?
To kick-start the process, there are two main questions businesses need to ask themselves:
What do manufacturing customers value most when it comes to ethical practices?
Consumer motivations for demanding more ethical practices when it comes to buying goods can vary. Some consumers may be more interested in working conditions in product manufacturing sites versus others wanting to shop local as they more concerned about their carbon footprint. Interestingly, our research showed two thirds (64%) of 18–24-year-olds globally would never buy from a company again if it was accused of working with unethical suppliers, compared to just two in five (40%) respondents aged 65 or over. Almost two thirds (62%) of 25–34-year-olds say it is important to know where the product they are buying originated from, versus just 47% in the 65 and over age group.
What business leaders need to do is review their own customer base and understand their specific ethical shopping priorities. You can do that by running a social media poll or customer survey to explore what they value from you most. 
Once you understand what kinds of ethical drivers influence your audience and their buying decisions, you can more effectively review and proactively implement supply chain practices with that in mind. You must not, however, forget to map this to the wider context as well. In fact, consumers believe there are two elements every business should do; online retailers should 'clearly mark whether or not products are ethically-sourced' say 85% of UK consumers, and 69% agreed that 'governments should introduce legislation that holds businesses accountable for responsible sourcing'.
What is the right technology for driving an ethical supply chain and practices?
Delivering an ethical supply chain requires extremely high levels of transparency and end-to-end visibility into an organisation's operations and that of its suppliers and their suppliers. It is vital that information is being shared across the supply chain and by every participant continuously. The technology required in a business to achieve this is a digital backbone that allows data to be shared in real-time and manages the data from information capture and exchange to integration and governance across a network of internal systems, cloud applications, trading partner systems and connected devices.
The opportunity of ethical purchasing in manufacturing
Businesses cannot ignore the desire from consumers to be able to purchase goods and services ethically. This requires ensuring sustainability is enforced throughout the entire supply chain - from manufacturing to final delivery - as well as really understanding the specific needs and desires of your customers.
Critically, brands need to be transparent and proactive about meeting those needs and supporting the community as they try to reduce their waste, carbon, and social footprint into 2022 and beyond.