Procurement & Supply Chain
Microsoft's Çağlayan Arkan explores the supply chain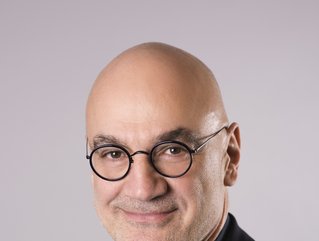 Çağlayan Arkan, Microsoft's VP Global Strategy & Sales Lead for Manufacturing & Supply Chain, gives his take on digital factories and 'the art of possible'
Çağlayan Arkan leads Microsoft's manufacturing and supply chain business globally, helping manufacturers run complex global supply chains.
"My job is to help all customers to rethink how they operate, rethink their workforce – supply chain, security, data, cultural shifts as well as everything and anything that they worry about."
As manufacturing moves from the industrial age to a digital age, Arkan is inspired by the role that Microsoft plays within the partner ecosystem.
"I'm so fortunate to be doing what I'm doing, because it's a historical point," he explains.
It's an experience Arkan rightly deserves: after working across Türkiye and now based in Bellevue, Washington, he has had a hand in manufacturing from all sides. After undertaking internships and projects on factory floors, he went on to gain an MBA in Industrial Engineering.
"I had over a decade of entrepreneurial time, owned a bunch of companies with partners, walked away from that and joined Siemens. That was me coming back to automation, energy, manufacturing and high tech."
Now, Arkan is a part of Microsoft's transformation.
"Microsoft has one of the most ambitious and broadest mission statements, and that really is very attractive for people like me, that are all about leading with their vision and helping others," said Arkan, but he is clear he was most excited about the technology at the company.
"Technology has changed both personal lives and how businesses operate. It's part of Microsoft's mission, in terms of, 'we democratise technology and now, we're going to democratise digital transformation'. Being part of that, being able to influence something that is so impactful – I don't know how life gets any better."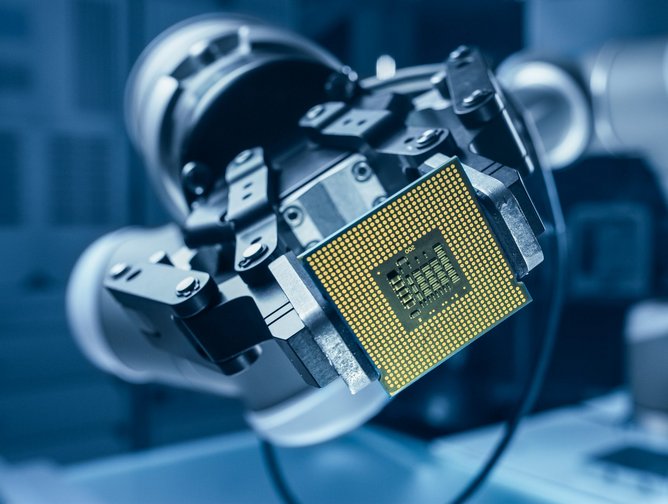 The 'art of possible' and smart manufacturing at Microsoft
Arkan's observations from time spent travelling around the globe, talking to customers every day of all sizes and different verticals, have led him to understand that not all leaders understand what Microsoft technology has to offer.
According to Arkan, in an ideal world, if everyone knew what technology had to offer, we would already have a sustainable world, with sustainable operations and supply chains.
"We would have moved our workforce to the digital age and reskilled them," he asserts.
It is part of his job at Microsoft to create awareness and inform everyone, from individual users to large enterprises, about how to become a digital entity.
"My role is to meet them where they are, go through their journeys and move them towards their own 'art of possible', however they define it," Arkan says.
Kawasaki partnered with Microsoft to build industrial robots and, in doing so, started with their own digital twins of their industrial robots.
"We put them in a manufacturing environment, created a digital twin of that manufacturing environment, including robots, and then ended up moving to a metaverse view of assets, all coming together in a virtual environment."
That's the new world. The pandemic has taught manufacturers that manufacturing can no longer be kept in what Arkan calls the 'Dark Ages'.
"That was the past. Everything was offline. Every data source was siloed and everything was manual. Well, until the pandemic happened. Now, everyone wants to have business continuity and resiliency and, for that to happen, those remote capabilities, digital twin capabilities, and smart manufacturing capabilities are important."
But why does it matter?
"Because manufacturing is about growth. It's about employment. It's about innovation. It's about competitiveness at all levels, not limited to enterprises. Then, in this world, you have to do all of that very, very sustainably, and you have to ensure cybersecurity."
All of those require partnerships and Microsoft is ready in terms of whatever is required from technology.
"We're empowering our customers to actually think about the business and how they want to differentiate themselves, how they want to change their own culture and bring their people together in that journey."
Supply chain challenges at Microsoft
At this point, supply chain challenges in manufacturing are no longer front page news. What the manufacturing sector has seen is lack of visibility in supply chains.
"I don't know how many conversations I had with customers in terms of 'I can't see my inventory. I don't know if my contract manufacturers are manufacturing for me, my tier one, tier two suppliers' – how do you find your goods and how do you still reroute, reinsure? All of that is all about visibility, being able to not only react, but also predict things. All of those are things that we're working on."
For Microsoft, the greatest supply chain challenge has been managing its data.
"I think today, in supply chains, there are two things that are very critical to figure out. One, we talked about the data challenges on the plant floor. Supply chain includes the manufacturing operations, not only the enterprises, but also the tier one, tier two, even tier three suppliers – so other manufacturing operations that are manufacturing for you. Then you have your logistics providers, you have your warehouses. Depending on what business you're in, you go to sales, distribution, retail, all of that. It's a much bigger data challenge. That is something that we're working on, in terms of what we call trusted data and being able to provide that data platform to enable supply chains," explains Arkan.
The other one is, of course, security. Microsoft is taking care of all aspects.
"Those are the two things that are at the highest level. Then, of course, how do you transform your supply chain and become more intelligent? We call it 'systems of intelligence'."
How does Microsoft build those and where do they start?
"We will always say there's no right or wrong way to start, and it has to make sense for your business," says Arkan. "Look at your challenges or your opportunities, and then start somewhere and start quickly. Pick your technology partner, because no one can go it alone today."
All of that requires a lot of intelligence and intelligent systems. Microsoft has it covered.