Procurement & Supply Chain
Migrant manufacturing skills used in local business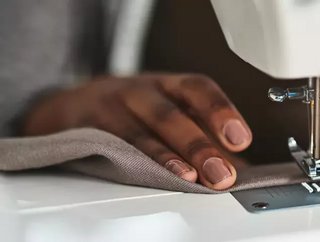 Social enterprise Assembled Threads invites local migrants to use their manufacturing skills, grow a new skillset and build friendships
According to a report from Commonwealth Bank's Consumer Insights, over 50% of Australians want locally sourced and locally produced products. This is a desire which has increased after the impact of delayed supply chains and the rising popularity for sustainable items.
During a trip to Nepal, Edwina Walsh purchased beanie hats made by women who had escaped the sex trade and were employed at a fair trade factory. Walsh decided to set up a similar manufacturing hub in Australia, to help migrant women with textile skills find work.
Manufacturing hub led by migrants
After a year of research, Walsh opened Assembled Threads, a small factory, with sewing machines, a cutting table, ironing tables and lots of fabric.
Walsh then set out to employ migrant workers who had textile skills. Assembled Threads employs women such as:
K'Yo Paw Mya, 55, who spent 30 years in a refugee camp before coming to Australia in search of work to support her children

Amina Sadiqi, who applied for other jobs, but was told she was too old or that her English wasn't satisfactory

Farishta Safi, who works at a second job in hospitality too. She hopes her employment will mean she can afford to help her family out of Afghanistan

Monireh Mashhadi Babakandi worked in a clothing factory for 30 years in Iran and is now the production line manager at Assembled Threads
The team has sewn high-vis vests for construction workers and hygienic clothing for hospitals. Recently, local designers have been in touch too.
Local manufacturing jobs create an opportunity for migrants to build skills and friendships
"In the rag trade you are trained to meet deadlines, negotiate prices, to make things happen no matter what gets in the way, so I felt there was a real opportunity to mine that skill and link it back into local manufacturing", said Walsh.
Assembled Threads provides a chance for these women to use their skills and grow new ones. The women can also practice their English together and build friendships, in addition to providing local shoppers with the locally sourced products that they want.