Procurement & Supply Chain
Navigating supply chain challenges & pioneering resilience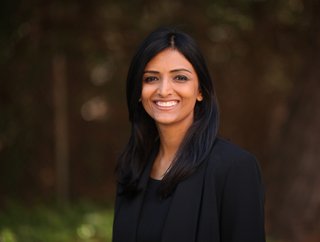 Bindiya Vakil, CEO of Resilinc
Bindiya Vakil discusses her career from manufacturing to founding Resilinc. Here she explains why transparency is important for supply chains
Bindiya Vakil is the Chief Executive Officer and founder of Resilinc. With more than two decades of experience in the industry, she has extensive knowledge of supply chain risk management and supply chain resiliency. She's also a founding member of the Global Supply Chain Resiliency Council and a member of the Advisory Board of the MIT Center for Transportation and Logistics. Vakil has previously worked for Cisco, Flextronics and Broadcom, among others, before founding Resilinc in 2010.
Here, she tells us more about her supply chain and manufacturing journey.
How did your career start?
"I started my career in financial services, but after relocating to the US I opted for a career change. When I was looking for my next role, supply chain caught my attention and seemed particularly interesting - at the time it was still an up-and-coming field that needed more exploring. This was in the early 2000s when professional supply chain degrees weren't yet common.
"My supply chain journey started at a high-tech electronics manufacturing company, and it was there that my passion ignited. With its nuances and constant need for delicate balancing, I found supply chain management to be a unique and fascinating field. To further my knowledge, I completed a program at MIT and have been immersed in the world of supply chain ever since."
What is Resilinc?
"Resilinc is the global leader in supply chain mapping, disruption sensing and data analytics. With a network of more than 100,000 partner organisations, we empower them to take their supply chain risk management strategies from reactive to resilient. This is made possible through our multi-tier mapping capabilities along with our EventWatchAI global monitoring platform, which tracks millions of news and social feeds worldwide, spanning 100 languages, for potentially disruptive events. Our technology-driven solutions have created an ecosystem where organisations can collaborate with their suppliers and customers in the spirit of trust and transparency, resulting in unmatched visibility into their multi-tier supply networks in the process.
"Over a period of 12+ years, we have mapped suppliers and sub-tier suppliers across 200 countries, enabling us to provide valuable insights into data encompassing 1m sites and 4m parts and raw materials.
"I founded Resilinc because I realised that to achieve supply chain resilience there was a need for a solution that could help businesses map their entire supply chain and monitor their suppliers around the world, rather than every company trying to build that kind of capability on its own. Resilinc has strengthened global supply chains, making them more resilient, sustainable, transparent and secure as a result. I'm especially proud that Resilinc is now widely considered the gold standard for supply chain resiliency worldwide because of its central role in defining the supply chain mapping, monitoring, and resiliency space."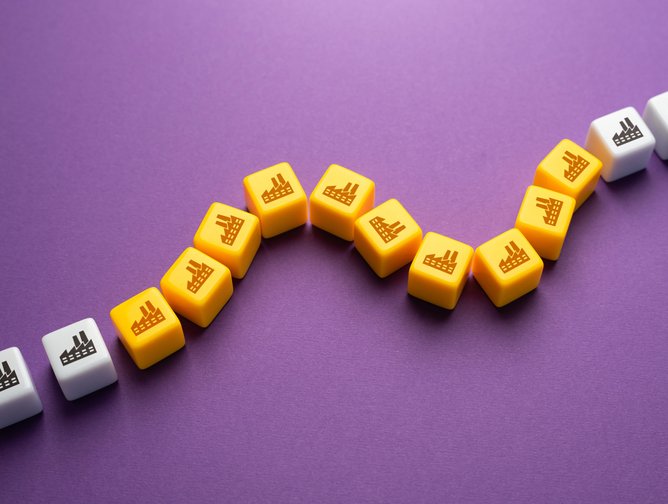 Supply chain resiliency
Why is transparency important for supply chains?
"Widespread ESG risks in the supply chain are visibility and knowledge problems. Organisations need full transparency into their entire supply chain to see where potential problems are and work to remedy them before any violations occur that could negatively impact the brand or lead to legal trouble. To be effective, however, the assessing, screening, and monitoring must extend beyond high-volume, tier-one suppliers. This is key given that 85% of supply chain disruptions originate from sub-tier suppliers.
"Transparency is not only good practice, it is essential for business. Whether it's an environmental breach, a forced labour issue, or any other non-compliance, these disruptions resulting in serious consequences often happen in the indirect tier 2+ supply chain. Without visibility and insight into all suppliers' operations, companies won't have a full understanding of all the links in their supply network and won't be able to react swiftly.
"At the same time, the pressure from consumers and investors for companies to make significant progress toward reducing their carbon footprint is growing.​​ A survey on sustainable supply chains indicated that 85% of investment managers believe businesses that don't implement supply chain sustainability initiatives will see share prices fall over the next decade. It is also clear that investors are concerned about inaction, with 84% believing that issues with supply chain sustainability and ESG standards pose a risk to their investments. Organisations are now adopting and prioritising strategies to increase supply chain visibility and build resiliency.
"Each year, Resilinc ranks the top 30 suppliers with the highest Resiliency Score (R Score®), which measures supply chain resiliency based on key metrics such as performance, network resilience, transparency, continuity of supply, and risk program maturity. What did every company on the list have in common? They each had a high degree of transparency and ongoing collaboration with OEMs to provide supply chain intelligence down multiple tiers. For companies looking to achieve the same level of resiliency and visibility, this requires the implementation of multi-tier supply chain mapping and monitoring. In order to have real-time visibility into any potential ESG breaches or other risks, it is necessary to deploy monitoring tools and predictive AI solutions that enable a quick response in addressing emerging issues proactively. Conducting ongoing supplier risk assessments is another recommended practice. This will identify suppliers that may be more susceptible to issues of non-compliance."
How can Resilinc help in this area?
"At Resilinc, we always recommend that our clients look at implementing two things for greater resiliency and transparency: supply chain mapping and monitoring. To mitigate the impact of any potential disruption or violation, supply chain mapping is a necessary first step. Our multi-tier mapping solution provides the 100,000 organisations using Resilinc with comprehensive visibility into their supply networks, through which they can quantify vulnerability, assess compliance and monitor for any potential breaches of regulations. Sub-tier suppliers are a visibility weak point for most businesses, and only by mapping their suppliers' suppliers, can companies be sure that their supply chains are making progress towards sustainability.
"We're also harnessing the power of AI to offer the most comprehensive monitoring system on the market - EventWatchAI. It scans millions of sources and sites worldwide for potential disruptions that can affect businesses and their supply chains. Resilinc finds and validates developments that influence supply chain operations, while our AI platform monitors the internet, government reports, social media and more 24x7 in over 100 languages and 200 countries.
"Through Resilinc's data and technology, supply chains can be mapped and monitored with precision: this is what gives businesses the upper hand when disruptions strike."
*************************************************
Check out our free upcoming virtual event, Manufacturing LIVE, 6th December 2023.
For more insights into Manufacturing - check out the latest edition of Manufacturing Magazine and be sure to follow us on LinkedIn & Twitter.
Other magazines that may be of interest - Healthcare Digital.
*********************************************
BizClik is a global provider of B2B digital media platforms that cover 'Executive Communities' for CEO's, CFO's, CMO's, Sustainability Leaders, Procurement & Supply Chain Leaders, Technology & AI Leaders, Cyber Leaders, FinTech & InsurTech Leaders as well as covering industries such as Manufacturing, Mining, Energy, EV, Construction, Healthcare + Food & Drink.
BizClik, based in London, Dubai & New York offers services such as Content Creation, Advertising & Sponsorship Solutions, Webinars & Events.