Procurement & Supply Chain
Port News- Covid Continues to Make Waves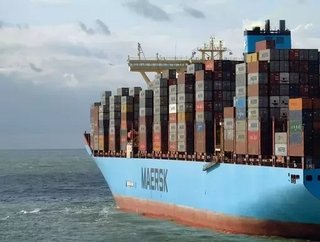 As the effects of covid continue to ripple through supply chain and congest our ports, we touch on some top news...
Although the effects of covid continue to ripple through supply chain, they are not the only challenges we face. Sometimes all it takes is some extreme weather to up-end our carefully laid plans. 
Here is some top news from the seas.
Auckland, New Zealand
Spikes in demand causing availability of supply issues due to covid are leading to congestion at the and empty store shelves as retailers continue to wait for stock that's to be offloaded Ports of Auckland, the country's main gateway for sea freight.
Due to jam-up, Maersk has announced that it will re-route one of its regular services, skipping Auckland for the next 11 weeks.
750 Maersk Containers Lost Overboard
The California bound ship, en route from Xiamen, China, to the Port of Los Angeles carrying fitness equipment, electronics, furniture and other goods had fall overboard due to a "rough sea encounter."
With a capacity of 13,100 twenty-foot equivalent units (TEUs), the Danish-flagged Essen sails on Maersk's TP6 Asia-U.S. West Coast service. The Essen "experienced heavy seas during her North Pacific crossing," Maersk said, "resulting in the loss of approximately 750 containers overboard."
"All crew members are safe, and a detailed cargo assessment is ongoing while the vessel continues on her journey," Maersk said in its brief media release issued Wednesday.
Panama Canal Signs a MoUs to Optimize Supply Routes for COVID-19 Vaccine Distribution
The with Panama Ports Company (PPC) and PSA Panama International Terminal (PSA Panama) to help optimise supply routes for the distribution of the COVID-19 vaccine and supplies to Latin America.
Due to its location, Panama holds an advantageous position to help meet the high demands imposed on supply chains by the global pandemic.
As part of the agreement, the Panama Canal, PPC and PSA Panama have agreed to undertake joint initiatives to establish an alliance of cooperation and explore working together to form a logistic hub on the Pacific side of the Panama Canal for the storage and distribution of the vaccine and supplies for the region.
"By forging this partnership, we aim to affirm Panama's contributions to overcoming this global challenge," said Panama Canal Administrator Ricaurte Vásquez Morales. "We have served the world throughout this global pandemic and together will facilitate its swift recovery through our combined capabilities as the logistics hub for the region."