Procurement & Supply Chain
Recyclable Packaging Breakthrough for Nestlé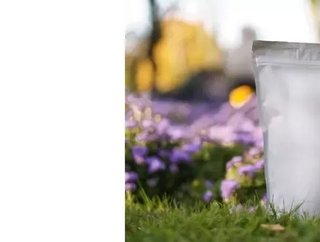 Amcor and Nestlé's recent collaboration has led to the successful creation and launch of a new, more carbon-friendly packaging...
The majority of households across the world have pets; cats and dogs are the standard choices, with smaller and more diverse animals bringing up the rear. And, just like humans, our pets need to eat too ─ which means we go through a ridiculous amount of food and its subsequent packaging each year. Unfortunately, the environment suffers from it. 
Fortunately, though, Amcor, a global leader in packaging, recently teamed up with food-giant, Nestlé, to work on finding flexible alternatives to current product-packaging methods. The collaboration shows the commitment of both companies to meet the reduction of carbon emissions initiatives set by governments around the world. 
The pairing, to date, has been an extremely fruitful one, with Amcor recently announcing the launch of the world's first recyclable flexible retort pouch ─ "a technical breakthrough which underscores both companies' long-term commitment to more sustainable packaging solutions." Together, teams of experts from both sides of the aisle worked tirelessly during the development process, "testing for heat resistance, machine performance, shelf-life and recyclability in the real world." 
The result? A new "high barrier" pouch that uses Amcor's industry-leading AmLite HeatFlex Recyclable solution dubbed the "modern alternative to metal cans." It will be rolled out, initially, in select Dutch stores in October 2020. The product should be an attractive one to consumers, with the promise of improving individual carbon footprints by up to 60 percent*, courtesy of a lightweight and resource-efficient material that can be recycled at home.
"Amcor and Nestlé together have been able to create a unique solution that for years was thought impossible," says Michael Zacka, President Amcor Flexibles EMEA. "This high-barrier, high-heat resistant, packaging can be easily recycled within plastic recycling streams already existing in several European countries." 
All-in-all, the new packaging is a breakthrough in the innovation of recycling, and it should continue to disrupt the ever-changing industry of plastic sustainability in a positive way. Hopefully, after a successful October, we'll see this new a wider-spread implementation of the product, as Europe and the wider world starts to knuckle down on ambitious projects to lessen our environmental impact.
* "Carbon footprint comparison based on Amcor's ASSET lifecycle assessment system, certified by the Carbon Trust. Maximum carbon footprint reduction of 60% assumes 100% recycling. Comparison based on standard retort packaging using a PET/Aluminium foil/PP pouch, versus the new AmLite HeatFlex Recyclable OPP/AmLite barrier/PP pouch."