Procurement & Supply Chain
Rolls-Royce sells Bergen business for US$131m to bounce-back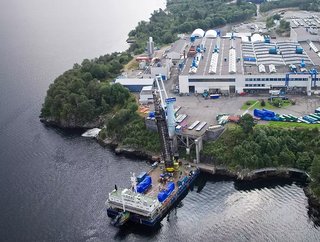 Rolls-Royce has agreed to sell its Norwegian Bergen business for US$131mn in a move to bounce back financially following the Covid-19 pandemic
It's easy to forget sometimes that big businesses took a hit during the pandemic. Their extensive, seemingly never-ending big budgets can give the illusion that money isn't an issue and that the wallets will always remain full. But that isn't always the case. 
British multinational aerospace and defence company Rolls-Royce has started to roll out its £2bn disposal plan with the aim of repairing its finances post-pandemic. The company kicked things off with the sale of its Norwegian maritime engine business Bergen for a comfortable €110mn (US$130.6mn) as investors scrabble over the up and coming sale of Roll-Royce's Spanish unit ITP Aero, which the company hopes will sell for a substantial €1.5bn. 
Take two for the sale of the Bergen Business
This isn't the first attempt Roll Royce has made to sell its Bergen business. A previous deal to sell its Norwegian asset to a Russian-based TMH Group company for €150mn fell through in March following the agreement being blocked on 'national security grounds' by the Norwegian government. Since then, the company has had to settle for a marginal loss, but no-less cosy, €40mn less for its Norwegian asset, which it has sold to UK-based Langley Holdings. 
The privately-held industrial group based in Nottinghamshire, England, employs approximately 4,600 people and already holds units across Europe, including Germany, France and Italy. In a statement, the company has said it plans to use Bergen as a stand-alone business, but Rolls-Royce, having secured the multi-million payout, will hardly be fazed.
Rolls-Royce set for a financial bounce-back as it sells its assets in multi-million deals
Rolls-Royce reported that the deal struck with Langley Holdings settled on an enterprise value of €63mn for the Bergen business. Rolls-Royce will also enjoy an additional €70mn from sale proceeds on top of €40mn cash currently being held by its Norwegian asset. A rather pleasant deal for Rolls-Royce to start its financial revival as it means to go on. 
"We believe that this agreement will provide Bergen Engines and its skilled workforce with a new owner able to take the business on the next step of its journey," says Warren East, Chief Executive of Rolls-Royce.
Chairman and Chief Executive of Langley Holdings, Anthony Langley, is also happy that the sale has gone smoothly ahead. 
"We are very pleased to have reached this agreement with Rolls-Royce. The acquisition of Bergen Engines is a strategic step in the development of our power solutions division, and I am looking forward to welcoming the 900 plus employees of Bergen Engines to our family of businesses."
Naturally, the deal is subject to a number of closing conditions that the company is, no doubt, eager to appease. Rolls-Royce has notified Norway and, on the basis that both companies are satisfied, the deal is scheduled for completion for December 31, 2021.