Procurement & Supply Chain
The Semiconductor Shortage and Its Impact on Manufacturing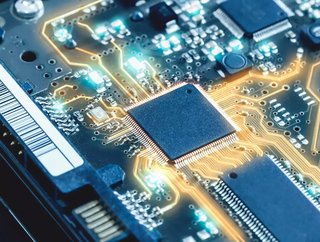 Manufacturing Global looks at how the shortage has affected manufacturers, from closers to staff cuts and shortened hours
The semiconductor shortage, which is expected to cost global manufacturers 4% of total sales for 2021, cutting US$60bn in revenue from the industry, has and continues to be a turbulent disruption for the automotive manufacturing industry. 
January
Ford halts production of the Focus in Germany and its SUV plant in Louisville, Kentucky.

Honda shuts its UK factory for four days.
February
Renault hopes to limit its production losses to 100,000 units or less.

Stellantis temporarily shuts down its Windsor Assembly Plant.
March
Honda suspends five of its North America production plants.

Stellantis temporarily closes five manufacturing plants in North America.
April
Ford reduces its global production by 50% in Q2, and shuts six plants in North America.

General Motors dropped from the No.1 automaker in North America for the first time since 1998, following several shutdowns. 

Nissan expects its production to drop by 500,000 vehicles between April and September.

Stellantis halts its production in Italy and is denied a request to issue an emergency order forcing NXP Semiconductors to provide the company with chips.
May
Ford cuts its production of the Fiesta in Cologne. 

General Motors cuts its production by 278,000 units. 

Toyota halts operations at two plants in Japan.

Jaguar Land Rover halts production at two UK plants.

Hyundai suspends the production of semi-mid-sized SUV Tucson and the Nexo.
June
Toyota suspends production in Japan.

Nissan stops manufacturing vehicles in Kyushi and some models in Mexico.

Jaguar Land Rover halts production in Slovakia, completing an overhaul of its supply chain to avoid further factory closures.

Hyundai diversifies its supply chain looking to local firms for chips, and suspends production in Alabama.
July
Ford limits its production at nine factories, cutting its production of the Fiesta in Cologne for a second time. The company expects its earnings to lower by US$2.5bn for 2021.

BMW reports that 10,000 BMW and Mini brand vehicles cannot be manufactured due to chip shortages.
August
Ford cuts the production volume of its Fiesta again at Cologne, as well as idling its production of the F-150 pickup. 

General Motors shuts down production at two assembly plants.

Nissan shuts its factory in Tennessee.

Jaguar Land Rover's lead time for 53 models extends to over a year. 

Honda permanently closes its UK production plant after 35 years. 

Mercedes reduces optional features to minimise delays.

Hyundai shortens its working hours due to supply issues.
September
Toyota cuts production by 40% affecting 14 factories in Japan and 27 out of 28 production lines. Up to 360,000 units are expected to be lost globally.