Procurement & Supply Chain
The incentives & benefits of reshoring in manufacturing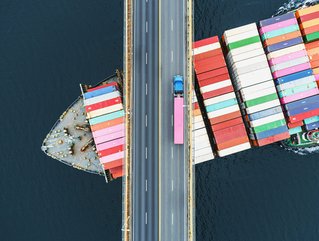 Brian Gallagher, Vice President Corporate Development at Graycor, analyses the incentives & benefits of reshoring in the manufacturing sector
As we head into 2023, a few key trends are driving an increase in capital investment in U.S. manufacturing and distribution facilities. One is the rising demand for, and manufacturing of, electronics and electric vehicles (EVs) and their related technologies. Another is ongoing changes brought about by the pandemic, especially the reshoring of life sciences production in response to fears over supply line bottlenecks for personal protective equipment (PPE) and pharmaceuticals.
Investment in electric vehicle manufacturing factories
Along with consumer demand, recent legislation is incentivising U.S. manufacturing. For example, the CHIPS Act commits US$52.7bn for semiconductor research, development, manufacturing, and workforce development. The Inflation Reduction Act apportions approximately US$369bn for climate and energy programmes, including tax credits for buying electric and hydrogen-powered vehicles.
Investment in the U.S. commercial real estate sector was already surging to accommodate demand for a return to U.S.-based manufacturing. According to Deloitte: "Last year's total of nearly US$809bn into commercial properties exceeded the prior year by over 80% and blew past the previous record high in 2019 by 35%, despite lingering uncertainty on inflation levels, supply chain constraints, reopening measures, and travel restrictions." While this response to demand comes as welcome news, there have also been changes in the real estate market that make reshoring and other new capital investments uniquely challenging.
Perhaps the biggest change is a geographical shift in where manufacturing is concentrating. America's "sunbelt" (the 15 states occupying the country's southwest and southeast) have seen the most industrial growth in recent decades. One reason for this is population migration; after the pandemic, cities de-densified and lower costs of living enticed workers to move to places like Austin, Nashville and other sunbelt cities. Many southern states offer project owners substantial economic development incentives and have an ample supply of large, available sites, as well as access to ports. To compete for development in their regions, states often incentivise projects by building out infrastructure and developing a local workforce.
The sunbelt is not the only place vying for investment in manufacturing. While southern states have been courting electric vehicle factories, Michigan has sought to maintain its existing position as the traditional heart of U.S. automobile manufacturing. A ConstructionDive article reported on a long list of companies that had only been waiting on passage of the CHIPS act to officially commit to investment in chip factories in the U.S, and the cities they had chosen were spread across the country.
The types of sites available in the industrial real estate market have changed, too. Just a few years ago, industrial construction companies were helping manufacturers run the numbers on retrofitting existing, empty industrial buildings. Now, vacancy rates in industrial real estate have reached an all time low of 4.1%.
Finding the right reshoring partners
Organisations such as Reshoring Institute and Reshoring Initiative offer guidance and programmes that help manufacturers develop accurate economic scenarios as well as match them with state incentives, potential interns and more. The U.S. U.S. Economic Development Administration's Americas Competitiveness Exchange (ACE) program connects private-sector decision makers with business opportunities.
Valuable assistance can also be provided by design firms and general contractors who have experience in the manufacturer's industry, or experience with the product type and/or region the manufacturer is targeting. These partners can help companies navigate the process of choosing locations and specific sites. Capital project planning activities have long included computer modelling and simulations for site selection and constructability reviews; such models can also incorporate variables that are critical to reshoring decisions. For example, they can help weigh the costs and benefits associated with pursuing incentives offered by county or other economic development organisations (loans, grants, expedited permitting, tax abatements, tax credits, etc.). Environmental assessments and evaluation of site access, such as ingress/egress and infrastructure near the site, are other examples of information that can be provided by design and construction partners.
Reshoring life sciences and pharmaceutical manufacturing often requires building clean manufacturing and/or cold storage facilities, both of which are particularly detailed types of construction that place additional demands on the building team. Clean manufacturing and cold facilities are more expensive to build and maintain than traditional manufacturing and ambient warehouses. A few of the specialised building elements that may be required are high-efficiency particulate attenuation (HEPA) filters; advanced heating, ventilating, and air conditioning (HVAC); insulated building envelopes; underfloor heating systems; and thermal control systems at building openings. Often, spaces with multiple temperature zones must be established, and very narrow parameters must be met for humidity and temperature. Falling within these parameters requires special attention in the southern U.S., which often sees particularly high seasonal temperatures, along with dry air in the west and humid air in the east. Advanced refrigeration equipment is always required to achieve the desired environment. Assuming facilities are automated, automatic storage and retrieval systems, with their machinery, racks, conveyors/tracks and controls, will further dictate design decisions.
Financial incentives, consumer demand and governmental action have aligned to make reshoring the right decision for many companies. To navigate the challenges and maximise the benefits, those companies should tap into the knowledge and networks that have been established by nonprofits and other organisations. They should also partner with the right construction and site selection expert, who will assist them in obtaining information, evaluating alternatives, and making informed decisions. Investing in these detailed processes is what leads to positive project outcomes.
By Brian Gallagher, Vice President Corporate Development at Graycor