Procurement & Supply Chain
Toyota invests US$624mn in EV manufacturing in India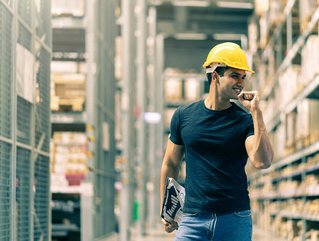 Toyota Kirloskar Motor and Toyota Kirloskar Auto Parts zoom towards Toyota's 2050 carbon neutrality agreement with a new deal for EV manufacturing in India
Toyota Group will invest US$624mn (₹48bn) to manufacture parts used in electric vehicles, in India.
Toyota is headquartered in Aichi Prefecture, Japan. The company swore to hit carbon neutrality by 2050 and is increasing its Ev output to reach this goal.
90% of India's population live in areas under air quality standards set by the World Health Organisation. Factories and transport are two of the biggest contributors and Toyota's electric vehicle ambitions in the country will help lower air pollution levels.
India's manufacturing ambitions
The South-India state of Karnataka will receive the investment from Toyota Kirloskar Motor, Toyota Kirloskar Auto Parts and Toyota Industries Engine India.
In recent years, India has stepped up its manufacturing capabilities, especially following the COVID-19 lockdown in neighbouring mega-manufacturing-hub Shanghai, as China fights off continued outbreaks of the virus.
Toyota saw an opportunity in teaming up with manufacturers in India to bridge its carbon-neutral goals and shorten its supply chain.
However, India will need to increase its availability of public electric vehicle charging points to meet the volume of EVs on the road.
Building a global supply-chain hub for EV manufacturing
This manufacturing venture could generate huge sums of money for the Karnataka region and help lower air pollution across India.
"From a direct employment point of view, we are looking at around 3,500 new jobs," said Vikram Gulati, Toyota Kirloskar executive Vice President. "As the supply chain system builds, we expect much more to come in later."
"We want to make Karnataka a global supply-chain and manufacturing hub under our 'Build for the World' mission," said Basavaraj Bommai, Chief Minister of Karnataka. "This MoU with Toyota Group of Companies is a huge stride in this regard and the Karnataka Government is confident of Toyota's commitment towards sustainable growth and local manufacturing quality. Karnataka being the hub of electric vehicles, welcomes this MoU which adds another feather to State's cap as leader in this sector."