Procurement & Supply Chain
The transformation of digital twins in manufacturing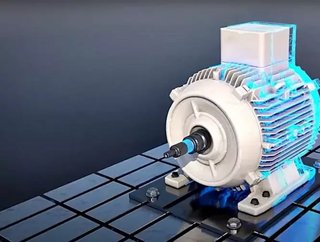 Manufacturing Global examines the impact of digital twins in manufacturing and gains insights from industry experts...
The popularity of digital twin technology has grown exponentially over the past few years with its role in manufacturing and supply chain continuing to expand at scale.
, believes that in today's environment, having a digital twin of an organisation's end-to-end supply chain is vital. "It allows manufacturers to digitally replicate and analyse their entire manufacturing footprint for potential pain points. For example, if there is a sudden shortage of a raw material, such as wheat (), businesses can assess the potential impact this will have on their end-to-end operations. With this knowledge, they can prepare for any eventuality that they can imagine, big or small."
Tichon acknowledges that digital twin technology enables them to test several different solutions before introducing them into the real world. "If there was a shortage of raw material, businesses could determine the best options for a secondary source of supply while taking into account the implications of costs, service, and capacity," adds Tichon. "Taking this approach allows organisations to minimise the impact of the disruption while simultaneously understanding the impact that changing sourcing decisions will have on operating margins and customer fill rates. Many businesses benefit from having pre-identified sources, both near and longshore, as they determine their specific contingency plans. In a world where disruptions are becoming part and parcel of everyday life, implementing digital twin technology is not just smart, but essential."
The aerospace giant, Boeing, uses digital twins to design aircraft, with a digital twin created for a new plane, after which simulations are run that predict the performance of many different airline components over the lifecycle of the product. As a result, Boeing engineers can anticipate when products may fail. According to the organisation, they achieved a 40% improvement rate in the first-time quality of parts through the digital twin concept. Boeing aims to digitise all of its engineering and development systems in the future and plans to share this information within its supply chain. The company is also leveraging digital twin technology in order to achieve a perfect cargo load balance; by using IoT sensors on a digital twin, an exact and safe cargo load can be worked out by increasing cargo revenue per flight.
How are digital twins used in manufacturing?
A digital twin is a computerised version of a physical asset ─ this means that data from sensors in the real world can be implemented into the twin to develop simulations with thousands of outcomes. This technology allows manufacturers to run scenario simulations with their upcoming products to help understand potential usage, reliability and efficiency.
3D modelling is an area that has been increasingly boosted following the introduction of the digital twin, with simulation in different environments enabling a more complete and tested product to be produced. Diagnostics, monitoring and prognostics can all benefit too. Digital twin technology can empower manufacturers to improve the customer experience as it provides them with better insights into customer needs, which allows them to innovate solutions for existing products, operations and services while identifying new business opportunities. 
, believes that the manufacturing industry is increasingly adopting digital twins to allow for continuous learning and help anticipate and avert glitches and forecast results. "When combined with analytics, the concept of the digital twin delivers insights that can unlock hidden value," says Gupta. "It can provide engineers with information on potential operational failures of IoT-connected products, for instance, and thus help prevent unplanned downtime and improve product performance. The digital twin concept can also help solve challenges across the product value chain, such as lack of coordination and visibility of supply chain processes, limited cross-functional collaboration, and an inability to make data-driven decisions. An important attribute of digital twinning is the real-time synchronisation of information with the activities of physical devices and equipment. Leaning on both sets of information and using various stakeholders and inputs from across the supply chain will contribute to a more efficient product development."
Unilever has also successfully introduced digital twins into manufacturing operations, globally. The organisation now has eight facilities across its expansive network that have deployed digital twins. Within these factories, Unilever is attempting to optimise manufacturing performance across the board. To do so, data from IoT systems is fed into a digitised 'twin' of the entire facility, and algorithms go to work, analysing the actions of interconnected devices, input and output of product, as well as pain points in the production line. Human resources then use the findings to identify areas where they can improve the overall manufacturing process. Unilever has experienced significant success from implementing digital twins to scale the consistency in the production of soaps and detergents. Through AI, the firm has also been able to decrease the number of false alerts that require action in their plants. Unilever had previously received over 3,000 alerts every day but has reduced this figure by 90%.
Four digital twin applications in manufacturing
1. Engineering
The engineering sector has often used digital twins to create virtual representations while developing and innovating products. In this application, the digital twin exists before the physical counterpart and begins with the vision of what the product should be. IoT can now make it possible to capture data in real-time, from products deployed in the field, which can be applied to the digital twin for continuous product improvement.
2. Design customisation 
As consumers continue to demand customised products, digital twins allow for the design and engineering to model several different permutations. In the past, manufacturers have struggled with the best way to introduce customer input into the manufacturing process. Digital twins streamline the process of customer demands and implement usage data that will enhance customisation options.
3. Production
Digital twins make it possible for manufacturers to reach a single version of the truth. In an ideal world, manufacturers have a unified set of digital twin master data that comes from a central location which will provide manufacturers with one version of the truth. However, when combined with in-memory computing-based networks, in addition to a lightweight, change-controlled model capability, manufacturers will be able to analyse and visualise data quickly. The digital twins can also be leveraged to compare quality data across a number of different products. 
4. Operations
Operations enhancement is one of the leading applications for digital twins. Manufacturers must first develop a virtual representation of an asset in the field by leveraging a lightweight model visualisation. They can then capture data from smart sensors embedded in the asset, which allows for a clearer picture of real-world performance and operating conditions. Subsequently, manufacturers can then simulate that real-world environment for predictive maintenance. 
, believes that digital twins allow manufacturers to jointly optimise inventory and production capacity which enables them to operate several very large digital simulations to test the best production cycle for their business before implementation. "Digital twins allow businesses to create a digital copy of the physical world," says Wright. "A digital twin tool that we use with manufacturers is . It creates a digital copy of a manufacturer's factory operations and tests millions of possible permutations – ultimately driving increased efficiency, reduced inventory, and improved stability on the factory floor. In a typical production plant, our clients see a saving of over €1.0mn on their profit and loss, a release of around €1.5mn in working capital and time spent on changeovers reduced by up to 21%."
With the new era of Industry 4.0 in mind, adds that innovations such as 3D printing and digital twin technology are a 'game-changer' for manufacturers. "Now that we are entering the next normal, we have an opportunity for Industry 4.0 technologies to enable a great reset in manufacturing and supply chain operations, delivering value to a wide range of stakeholders including workers, consumers, and the natural environment," he says. "Digital twin technologies and advanced analytics, for example, can be leveraged for predictive maintenance, which can optimize machine throughput and detect quality defects in production by enabling the exponential scale-up of new algorithms across manufacturing facilities. Additive manufacturing is a long-term game-changer, and that adoption can continue as manufacturers move beyond prototyping and truly understand manufacturing through series production." 
Overall, a digital twin has lots of different applications across the lifecycle of a product and can begin to answer questions in real-time that couldn't be answered before, offering a plethora of new, invaluable solutions, considered almost unthought of several years ago. In the coming years, digital twins will likely emerge as one of the leading IT tools in many industries, particularly in manufacturing where it has the potential to revolutionise product development and product testing in a range of areas. This means that in the future, almost every manufactured product could have its own digital twin, assuming it is generating data that can be analysed.