4 Key Components To A Successful Digital Workforce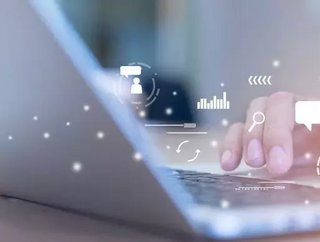 A digital workforce can completely transform a manufacturer's operations. We're taking a closer look at the trend here...
Deloitte has defined a digital workforce as "the natural evolution of the workplace." By encompassing all technologies, a digital workforce is capable of getting work done more efficiently than ever before. From HR application to core business applications, emails, social media and social meeting tools, digital workforces cover every aspect of a company's digital operations.
The reported benefits of a digital workplace strategy have been talent attraction, improved productivity, employee satisfaction, employee retention and communication. 64% of employees would accept a lower wage if remote working was available, and internal social media channels and tools significantly improve both employee productivity and satisfaction. 
The four components of a successful digital workforce framework
Collaborate, communicate, connect - Providing employees with the capability to collaborate and communicate in a connected way is the crux of a digital workforce. It can build improved, more productive business relationships, with the ability to share knowledge across an organisation. 
Technology - This is the most crucial enabler of any digital workforce. Success in developing a competent, effective digital workforce will not be achieved without the correct tools and innovative technologies implemented beforehand. Employees needs and wants must be considered by companies as they look towards the technologies that can transform their workforces.
Governance, risk & compliance - Technology within a digital workforce must be controlled and underpinned by appropriate levels and methods of control. Governance structures, management processes, information policies and systems, and industry regulations must all be implemented into a company's digital workforce to ensure success.
Measurable business value & drivers - Business needs must be the key drivers behind the implementation of a digital workforce. This helps an organisation to gauge the success of the workforce and its overall strategy, with the overall company strategy guiding the direction of its decisions moving forward with the digital workforce.
Alicia Milligner, Senior Product Marketing Manager at GE Digital, said "Traditonally, workers often learned from previous operators, sometimes through trial and error, and worked within a predefined set of parameters. In many cases, the more workers, the better a system ran because each worker would focus on and become an expert of a specific machine or part of the process."
She continued "One of the benefits of this approach is that the operator's deep understanding of the process and system leads to quick problem resolution with a level of intelligent understanding of the issues with the machine or process.