What is a Digital Workforce?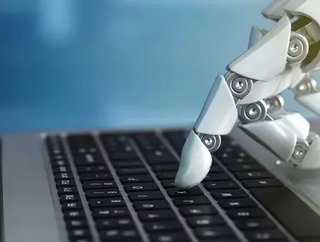 Manufacturing Global examines what a digital workforce is and its place in the manufacturing industry...
What is a Digital Workforce?
A digital workforce is a team of software robots that works alongside human employees to undertake manual processes and allow humans to focus on value-adding tasks. A digital workforce can be either large or small but should be able to grow or downsize on demand depending on business needs. 
Defined by Deloitte as "the natural evolution of the workplace", a digital workforce consists of all the technologies that workers within an organisation use to complete work in a modern workplace. The types of technology range from HR application and core business applications to emails, instant messaging, enterprise social media and social meeting tools. 
Digital workforce in manufacturing
Alicia Millinger, Senior Product Marketing Manager at GE Digital, believes that workers traditionally learned from previous operators and worked within a predefined set of parameters. "In many cases, the more workers, the better a system ran because each worker would focus on and become an expert of a specific machine or part of the process," commented Millinger. "One of the benefits of this approach is that the operator's deep understanding of the process and system leads to quick problem resolution with a level of intelligent understanding of the issues with the machine or process. 
"Today, this approach of having workers with only in-depth linear knowledge is not sustainable given our changing workforce." 
Jean-Pierre Petit, Director of Digital Manufacturing at Capgemini, believes that the digital workforce is an important component of Industry 4.0 "Automated systems and robotics in manufacturing are enabling employees to focus their skill sets on more value added and evolved tasks by taking up some of the more repetitive processes," added Petit. "As we look to the future, data-enabled and data-driven methods will continue to play a major role with particular focus on remote, collaborative, virtual, mobile and augmented ways of working."
What are the benefits in manufacturing?
Andy Coussins, SVP and Head of International at Epicor Software, believes that a digital workforce can help manufacturers thrive and survive the current challenges in the industry. "Many manufacturing businesses claim that they (23%), with a further quarter (25%) saying they're not viewed as being a 'young person's industry'," he said. "If the sector is to become more attractive to prospective employees, these impressions need to change. Embracing the use of digital technologies can help industrial businesses get noticed by young people, and garner more interest in the employment opportunities on offer."
However, despite concerns around a digital workforce being a threat to jobs, Petit believes that "it is actually designed to support and augment the work currently being done by employees and not to replace the value provided by humans in the overall ecosystem. A digital workforce helps to build efficiency by design and effectiveness in operations, while consistently increasing company know-how. In addition, it also improves health and security at work by leveraging simulated and virtual technologies before entering physical operations. This allows processes to be tried and tested before they are put into action, giving employees the confidence that they'll work correctly on the field."
Interested in reading more? Read our article "" in July's magazine.