5 minutes with Gerben de Haan, Co-Founder and CEO of AlisQI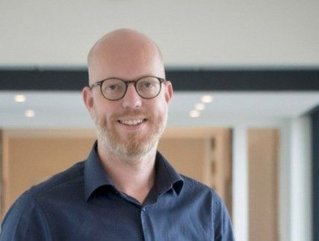 Gerben de Haan is Co-Founder and CEO of AlisQI, the no-code Quality Management platform for manufacturing
Hi Gerben, what is your role at AlisQI?
"I'm the co-founder and CEO of AlisQI, where I'm focused on AlisQI's international expansion.
"I hold an MSc in Business Information Technology from Twente University in the Netherlands and have previously led multiple QMS implementation projects across the globe."
What is AlisQI?
"AlisQI combines Quality Control with integrated SPC, Document Management and QESH Management in one user-friendly platform for manufacturing. The software is designed to automate routine tasks, eliminate variation, reduce waste, and make quality accessible throughout the organisation. The no-code approach enables key users to deploy their own processes and workflows, allowing them to embed quality management in their day-to-day operations."
What is your vision of smart manufacturing?
"In all honesty, I am surprised by how many low-tech manufacturers still operate. Manufacturing is probably the only industry where you still see paper processes.
"Traditionally, a manufacturer's focus lies on hardware automation, and administrative processes are often neglected. Of course, I am exaggerating, but the trend is very valid. There is a world to win in deploying smart technology in manufacturing and you don't need to be a visionary to tell what the future will look like. We often challenge manufacturers to look at other domains and be inspired by how processes are being automated. Don't be shy in your technological ambitions. There are a tonne of AI, OCR and integration (micro)services out there these days. Deploying this technology is fairly easy. Of course, you might need to adapt some of your operation to reap benefits from these technologies, but they are democratised and available for each and every company."
How do recent trends reflect in tomorrow's quality management? How does AlisQI help with tomorrow's QM?
"We see manufacturers struggling with the scarcity of personnel. This is an issue across the board. Quality managers are very difficult to find these days – just ask shop floor operators and experienced IT staff. This poses a serious risk to both the growth as well as the continuity of a manufacturer, and this issue won't be solved any time soon. People seem to be less motivated to work in a manufacturing environment. With the big upswing in digitisation, young folks prefer office jobs over craftsmanship. That's a shame. Manufacturers need to find a way to make their industry more attractive again. At the same time, they need to adapt their operation to become less dependent on the human factor.
"Standardisation and automation are key in that respect. For skilled IT personnel, a small or medium-sized manufacturing plant might not be the most appealing environment to work in. Deploying tools that can be implemented by the line organisation is AlisQI's answer to this. Our no-code platform enables quality teams to implement smart quality automation by themselves. This makes them less dependent on both the shop floor workers and the IT teams."
What's next on the AlisQI agenda and what will AlisQI look like in a year from now?
"At AlisQI, next year will all be about the empowerment of the quality worker. Our platform will be extended with smart integration features. There's a plethora of AI, OCR and integration services available that will make life much easier as well as more efficient.
"We often look at other domains to inspire ourselves about the future of manufacturing IT. We typically look at marketing technology, as they are a frontrunner in smart and easy-to-deploy automation. Things we are currently working on are plug-and-play PowerBI integration, where our users can use any BI tool they want to create custom reports. Other features we will release within the next months include automated PDF Certificate of Analysis (COA) data extraction and an embedded integration platform.
"With the PDF COA data extraction feature, manufacturers no longer need to review their incoming COAs manually. Instead, they simply forward the emails they receive from suppliers to AlisQI and they'll be provided with the charts and non-conformity detection we're famous for.
"The embedded integration platform allows AlisQI users to create custom system or instrument integrations with easy-to-use plug-and-play components. That enables the quality team to not only deploy our software in their processes, but also to create custom integrations. With these updates, we reduce the IT dependencies even more."