5 minutes with Paul Powers, Founder and CEO of Physna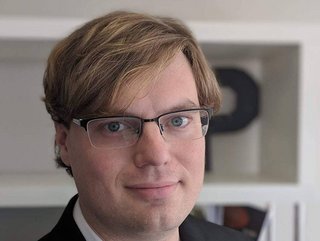 Paul Powers finished homeschool and went onto become a Forbes' 30 under 30. At Physna, he supports engineers who want to efficiently manage their databases
Paul Powers knew at a young age he wanted to change the world by empowering people to unleash more of their potential, and went on to become a Forbes' 30 under 30 for building a 3D search tool that helps companies find and leverage their 3D data. Headquartered in Columbus, Ohio, Physna supports engineers and designers who want a more efficient way to manage their 3D models.
Tell us about your role at Physna
"Physna, short for 'Physical DNA', is a geometric search platform. Our software is able to understand 3D models based on their actual geometry, so we turn that geometry into a unique code that represents that model, like DNA. This allows us to match geometrically similar models. Before Physna, there were some tools out there that tried to do geometric search, but it was very rudimentary.
"We enable people to innovate faster, by bridging that gap between the physical world that we live in, and the digital one that we work in."
Tell us about your education and career path…
"I ended up going over to Germany, learning German and going to law school over there. I chose that path because I feel like formal education isn't so much about what you learn, but more about learning how to learn. A really effective way to learn how to learn effectively is to study law in a foreign country and a foreign language! It also showed me the inner workings of all kinds of businesses around the world, which gave me a broad and perhaps somewhat unique perspective."
How can engineers and designers make their data work more efficiently?
"One of the biggest struggles we see for mechanical engineers and the data they're working with — 3D models — is that they're at a disadvantage compared to software engineers. Physna set out to fix that problem. We make hardware engineers' jobs easier and more efficient. When engineers and designers use Physna, they're able to search their entire database. Not just with text queries; they can also search with a 2D image — like a sketch, a blueprint, a picture — or a 3D model itself. That user-friendly simplicity helps to prevent further duplication down the line."
"It was great! The real value to me and what made me feel good about it was that it just added more validation that what we're doing at Physna is groundbreaking and important."
What has been your greatest success so far?
"The proudest moments I have are when I see that I've created value for people. When I see that we've created value for my team or a customer, that's the ultimate feeling of accomplishment."
What has been your biggest lesson?
"That people are everything. Even with a software company like we have, your success in many ways can ultimately come down to who you surround yourself with."