5G innovation between manufacturers Verizon & Deloitte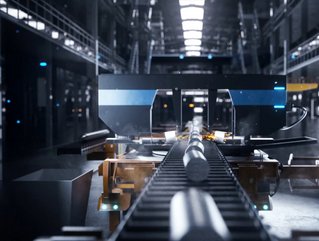 Verizon brings its 5G excellence to Deloitte in a collaborative innovation for the manufacturing sector & the development of smart factory solutions
Verizon Business has teamed up with Deloitte for new 5G and mobile edge computing (MEC) solutions for the manufacturing and retail sectors.
This will unite Deloitte's engineering talents with Verizon's mobile and private wireless networks and 5G Edge MEC platform.
Reducing waste and increasing productivity with smart factory solutions
Technology, communications, information and entertainment products leader Verizon transforms the way businesses work together. Founded in 1983 and headquartered in New York, Verizon is shaping the future.
Deloitte is based in London and has been driving progress for 178 years. As a leading global provider business consultancy, audit and assurance, financial advisory, risk advisory and tax, the company supports clients in the leadership goals. Deloitte's The Smart Factory at Wichita, a manufacturing experience centre, is the core of much of its work.
Together, the two companies will work on the development of a smart factory solution at Verizon's Customer Technology Center in Texas. Using sensor-based detection and MEC, the factory will identify defective items on the assembly line and automatically alert engineers.
The goal is to:
Increase productivity
Minimise production waste
Verizon's 5G and Deloitte's smart manufacturing
Verizon is excited to bring 5G to Deloitte's The Smart Factory at Wichita and looks forward to the results of this collaborative innovation.
"The Smart Factory at Wichita is a microcosm of Industry 4.0 itself, with a wide range of enterprise partners, suppliers, researchers, and complementary technologies coming together in one ecosystem to make a supercharged impact," said Jennifer Artley, SVP, 5G Acceleration, Verizon Business. "5G brings massive bandwidth and incredibly fast data speeds to the equation to help make these impacts replicable in a plethora of business applications at virtually any scale — customers have the flexibility to dream big and start small. 5G is the backbone of Industry 4.0."
"By bringing together Verizon's 5G and MEC prowess with Deloitte's deep industry expertise and track record in system integration with large enterprises on smart factories, we plan to deliver cutting-edge solutions that will close the gap between digital business operations and legacy manufacturing environments and unlock the value of the end-to-end digital enterprise. This collaboration is part of Verizon's broader strategy to align with enterprises, startups, universities and government to explore how 5G and MEC can disrupt and transform nearly every industry," added Tami Erwin, CEO of Verizon Business.