Accenture: Blockchain & AI to fuel 'Industry 4.0'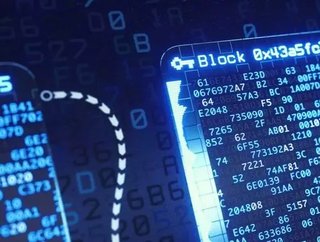 The potent mix of blockchain and AI is paving the way for a 'Fourth Industrial Revolution' by reinventing economics and information exchange...
The potent mix of blockchain and AI is said to be fuelling the onset of a 'Fourth Industrial Revolution' by reinventing economics and information exchange, according to a report from Accenture.
"The potent combination of AI and blockchain is slowly but surely transforming industries and institutions worldwide," comments Accenture who look at how this mix could drive a new set of insights and value to a company.
These two new digital technologies could "create synergies unlike anything the business world has ever seen" predicts Accenture who point out that tapping into this new power could be challenging for some businesses. 
The report points out that blockchain helps deliver upon the promise of AI by providing new levels of data access, trust and security to drive it forward and leverage results.
"Companies that recognise the power of this combination will have to manage co-ordinated technology implementations and more complex transformations. To navigate the challenges ahead, leaders will need to think through several key decisions," says the report, Powered by blockchain: Realising AI's full potential.
According to Paul Daugherty, Accenture Chief Technology and Innovation Officer, "It's critical that businesses act now to develop strategies around AI, that put people at the centre, and commit to develop responsible AI systems that are aligned to moral and ethical values that will empower people to do what they do best - imagine, create and innovate."
Fourth Industrial Revolution
According to Accenture this "Fourth Industrial Revolution" could transform global industries. AI could double annual economic growth rates in 2035, according to an analysis of 12 developed economies by Accenture Research. It is predicted to change the nature of work, creating new, human-led relationships with machines that should increase labour productivity by up to 40%. 
"By helping people work smarter, AI could boost average profitability by as much as 38%, producing a bounty of up to US$14 trillion across 16 industries by 2035. The information and communication industry alone could deliver an extra US$4.7 trillion in gross value added in that year," comments Accenture.
The report looks at the effect of combining blockchain and AI on the following:
Smart energy, smart buildings
Green-friendly AI and blockchain solutions could help reduce energy waste 
Public science
Institutions could store and access an index to academic research - adding analytics, scientists would have a rich data set for learning
Supply chain
By creating digital representations of real-world assets and tracking them major efficiencies and product improvements can be realised
Smart devices
The combination could be used to decide how these devices act, interact, and transact
Identity
The mix of blockchain and AI could quickly reveal community health information to produce insights to guide care and support
With secure shared health data on blockchain systems, patients can reclaim control and will benefit from AI-enabled personal care - knowing data is protected
Why AI is the perfect partner for blockchain
According to Accenture the ample flow of accurate data will drive AI systems. "That's why the leading technology firms have invested billions to acquire data-focused companies and their capabilities. The power of AI depends on the access to, magnitude, and quality of the data it can process.
"So, while AI redefines the systems of business engagement, blockchain is recalibrating the systems of record. Together, they will remap organisational boundaries, moving them from siloed verticals with complex processes to operate efficiently across horizontals, and, in the process, releasing large amounts of currently trapped value.
"Together, AI and blockchain will enable organisations to exceed their current boundaries and gain access to significant amounts of trapped value," concludes Accenture.
For more information on manufacturing topics - please take a look at the latest edition of