Alibaba launches China factory in manufacturing drive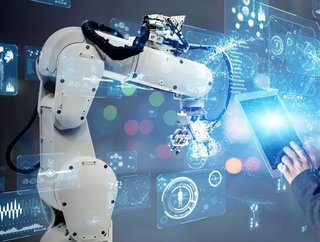 Alibaba has announced the introduction of the Xunxi Digital Factory as part of an increased drive for smarter manufacturing...
Powered by Alibaba's cloud computing infrastructure and IoT, the Hangzhou-based factory provides SMEs with a digitalised end-to-end manufacturing supply chain that allows for fully-customised demand-driven production. 
This equips smaller businesses and manufacturers with the ability to benefit from the digitalisation of China's US$4trn manufacturing market through being able to respond more efficiently to customer's changing needs.
"Data is the core of new manufacturing and harnessing data insights is key to capturing new opportunities in the shift in consumer preference for personalised rather than mass-produced goods. New manufacturing transforms traditional manufacturers with data-driven intelligence and technology to move towards a more agile model of production based on real-time demand," commented Alain Wu, CEO of Xunxi Digital Technology Company, Alibaba Group. "This enables traditional manufacturers to scale profitability and reduce inventory levels while still being able to meet these personalisation needs."
The announcement marks a continuation of Alibaba's expansion beyond its core business of e-commerce and into sectors on other parts of the online retail supply chain.
Xunxi's trend and sales forecast model, in alignment with its own AI-aided integrated product design platform, provides manufacturers with insights into consumer preferences. This accelerated information flow can reduce research and development costs and allow businesses to capture the fast-evolving opportunities for consumer personalisation. 
In 2016, Alibaba founder Jack Ma highlighted how new manufacturing was one of the five trends outlined for future business opportunities for Alibaba. The others were new retail, new technology, new finance and new energy.