Automation and the Future of Digital Manufacturing?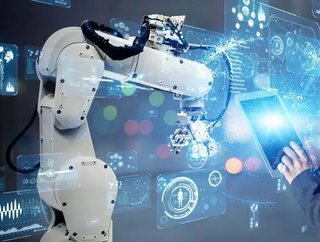 Manufacturing Companies can use Automation to navigate COVID-19 and future lean manufacturing trends using Digital Tools, Data, Data Analytics & AI...
The manufacturing industry has undergone significant transformation over the past few years. The sector has been a pioneer in automation and has welcomed artificial intelligence, robotics and machine learning into operations in a bid to speed up processes and increase efficiency. 
Speaking in July's Magazine, Sebastien Grau, Regional Sales Director Middle East & Sub Saharan Africa at Rockwell Automation, believes that the evolution of technology has been transformative. "Today, we are seeing an array of rapid advances in automation such as the use of robotics, artificial intelligence, digital twins and machine learning - which are all enabling machines to perform a wide range of work activities." 
Grau adds that "with automation, manufacturers can get much greater access to data, work smarter and respond faster with the industrial internet of things (IoT). Automation allows for improved collaboration and efficiencies, as well as the capability to produce actionable information which allows workers to make better and faster decisions with scalable analytics."
1. Higher Productivity
End-to-end factory automation can double or even triple production in comparison to plants that use just a few automation systems. In addition, equipment can often be left in operations for longer periods of time with comparatively little impact on the maintenance outlook.
2. Lower Costs
Through automation, the complex process of fabricating a product can be simplified to its most basic components. Automation systems can be continuously upgraded until they are as efficient as possible, which generates little waste heat, using the minimum power and focusing on controlled and precise movements. This makes manufacturing cheaper and means costs are reduced and profits are increased. 
3. Workplace Safety
When automation is utilised in a factory, it means team members need not worry about the most dangerous and dirty tasks. Life-threatening processes are usually the first delegated to robots as it reduces accidents and helps workers to maintain their health over time.
4. High-Level Focus
Tedious manual labour can simply be left to the machines and enable manufacturing personnel to focus on the best way to scale efficiency on the floor, expand their products' capabilities and lots of other engaging tasks. In 2020, there's an automation boom that promises to significantly transform how manufacturing is done.