BIZCLIK MEDIA LAUNCHES MANUFACTURING GLOBAL DECEMBER EDITION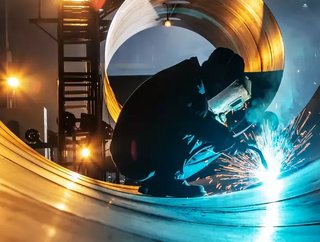 The December edition of Manufacturing Global includes interviews with leading experts and executives from EHang, Reckitt, SMC, MSD, and many more
BizClik Media Group, the corporate storyteller to the world's largest brands, has published the December edition of Manufacturing Global. 
The digital edition of Manufacturing Global is a trusted industry source for in-depth reports and interviews with the leading minds in the Manufacturing industry. 
This month's edition features an extensive lead interview with BDO and Nokia on the concept of digital design and its best use in the manufacturing industry. 
"Digital design provides manufacturers with a 'blueprint' to help them reduce the product life cycle time from R&D to prototypes to full production" - Dave Nowoswiat, Enterprise Marketing Manager at Nokia.
The November edition also contains extensive interviews with key thought leaders from Domino's, Stratasys, EHang, SMC, MSD, Reckitt, Hitachi Vantara, Syntax and Tableau Software.
Georgia Wilson, Editor in Chief of Manufacturing Global, commented: "As we see out 2021, the investment into driving sustainability only continues to flourish, and will continue to do so into the new year. Today 80% of companies worldwide now report on sustainability, a significant rise in the last 30 years where only 12% reported on sustainability in 1993."
You can visit https://manufacturingglobal.com/ for daily news and analysis of the ever-changing procurement industry, or click here to read the digital magazine. 
About BizClik Media Group
BizClik Media Group (BMG) is one of the UK's fastest growing media companies with a global portfolio of leading industry, business and lifestyle digital communities.
BizClik's expanding portfolio includes Technology, AI, FinTech, InsurTech, Supply Chain, Procurement, Energy, Mining, Manufacturing, Construction, Healthcare, Mobile, Data Centres, Cyber, and Sustainability. 
For more information, please visit https://www.bizclikmedia.com/