COVID-19: Demand for the Next Generation of Smart Factory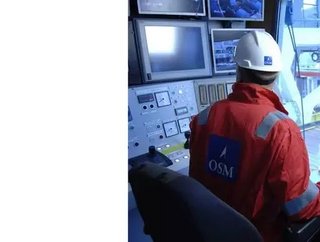 Is the increasing demand from hungry consumers forcing the adoption of the 'smart factory' concept...
'Smart factory' is a popular term these days, and it's synonymous with 'the factory of the future' ─ a term which provokes a myriad of different images but what actually is it? It could be a place where people, data analytics, and technological enhancement combine to provide manufacturers with a highly efficient facility that leverages the best minds and machines in manufacturing to innovate new solutions to old problems. Or, perhaps, it's the light out, data-driven factories that are capable of seamlessly creating customised goods on demand, at the click of a button?
The reality, I think, sits somewhere in between the two. A 'smart factory' can probably be accurately described as a factory that features a skilled workforce, augmented with artificial intelligence and machine learning-enhanced assets and tools, working collaboratively. It's a hive of technological wizardry and data-fuelled equipment.
That's my classification, anyway. To officially be considered as a 'smart factory', companies must have undergone digital transformation, which is multivariate in itself. As Peter Fretty recently put it: "after all, every manufacturer has unique needs. Needs that ultimately prioritise an assortment of digital technologies and capabilities. And, there is no denying the new normal will place [a] new emphasis on certain technology investments. For instance, advanced remote capabilities include mobile augmented reality, and advanced collaboration tools were not as high on the list as they are for many businesses post COVID-19."  
I suppose you could and probably should argue that true digital transformation isn't actually about the technology part. Sure, it's a big factor, and it enables a lot of your everyday processes but to survive in an increasingly digital world, under the new normal, manufacturers must ensure that their investments enable outputs that align with the continuously changing customer expectations and growing demand. As many companies have realised in 2020, courtesy of the pandemic, maintaining customer engagement and successfully completing business as we previously did, remotely, is a tough task in itself. With consumers being more demanding than ever before, with an emphasis on 'on-demand' economy, it's time for businesses to truly invest both themselves and their cashflow in the solutions that digitisation brings to the table ─ that way, they'll always be able to keep their customers engaged. 
"With a one-stop customer portal, customers can collaborate with an organisation remotely and at their convenience, through a suite of all-in-one capabilities. Leveraging a platform is helpful, as it enables a business to provide a best in class experience as technology trends change," Leen Iyar, Head of Marketing at Moxtra tells IndustryWeek. "Businesses need their digital strategy to mirror their organisation's management structure and tailor permissions within the portal to ensure effective workflows for internal teams, and therefore, deliver timely and quality responsiveness to customers."
SEE ALSO