Ford & Google collaborate to accelerate auto innovation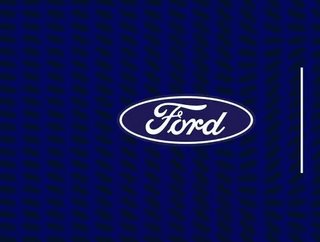 Automotive manufacturer - Ford - and multinational technology company - Google - join forces to accelerate innovation in the automotive industry...
Forming a unique strategic partnership, multinational technology company - Google - has partnered with Ford to accelerate the automotive manufacturer's transformation, reinvent the connected vehicle experience, and has named Google as its preferred cloud provider.
"As Ford continues the most profound transformation in our history with electrification, connectivity and self-driving, Google and Ford coming together establishes an innovation powerhouse truly able to deliver a superior experience for our customers and modernize our business," commented Jim Farley, President and CEO of Ford.
A six year partnership
As part of Ford and Google's six year partnership, Ford will leverage Google's expertise in data, data analytics, artificial intelligence (AI), and machine learning (ML). In doing so, Ford will accelerate its digital transformation, modernise its operations, and power its connected vehicles with Google's "trusted, secure and reliable cloud." 
Sharing a vision to bring enjoyable, safer and more efficient connected vehicle experiences to minimise driver distractions and provide real-time information updates, the two organisations starting in 2023 will begin powering millions of future Ford and Lincoln vehicles with Android.
"We are obsessed with creating must-have, distinctively Ford products and services. This integration will unleash our teams to innovate for Ford and Lincoln customers while seamlessly providing access to Google's world-class apps and services," added Farley. 
Did you know? In , Ford announced a landmark road safety data sharing agreement to provide drivers of connected vehicles, across multiple brands, with advance warning capabilities for potential dangerous driving conditions on the roads.
Ford and Google: driving innovation
Driving their commitment to ongoing innovation, Ford and Google will also establish a new collaborative group to be known as 'Team Upshift'.
By leveraging the talent and assets of both companies, it is said that Team Upshift will "push the boundaries of Ford's transformation, unlock personalised consumer experiences, and drive disruptive, data-driven opportunities." 
Projects carried out by Team Upshift will include the likes of developing retail experiences and creating new ownership offers based on data.
"From the first moving assembly line to the latest driver-assist technology, Ford has set the pace of innovation for the automotive industry for nearly 120 years. We're proud to partner to apply the best of Google's AI, data analytics, compute and cloud platforms to help transform Ford's business and build automotive technologies that keep people safe and connected on the road," said Sundar Pichai, CEO of Google and Alphabet. 
For more information on manufacturing topics - please take a look at the latest edition of