Ford begins US$1bn transformation at Cologne site (Germany)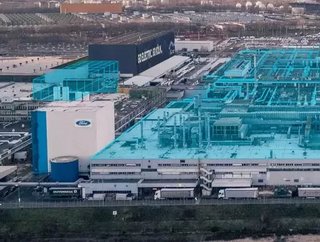 Ford Europe announces plans to begin a US$1bn transformation project at its Cologne site (Germany) to drive sustainable profitability...
Taking significant steps to transform its operations in Europe, Ford has committed to go 'all-in' on its electric passenger vehicles, as well as substantially grow and electrify its leading commercial vehicle business. 
"We successfully restructured Ford of Europe and returned to profitability in the fourth quarter of 2020. Now we are charging into an all-electric future in Europe with expressive new vehicles and a world-class connected customer experience. We expect to continue our strong momentum this year in Europe and remain on track to deliver our goal of a six percent EBIT margin as part of Ford's plan to turnaround our global automotive operations," commented Stuart Rowley, president, Ford of Europe.
Ford's latest sustainability commitments
Furthering its commitments to sustainability, Ford has announced new targets to have 100% of its passenger vehicle range in Europe zero-emissions capable, all-electric or plug-in hybrid by the middle of 2026, and all-electric by 2030. 
In addition, Ford plans to make its entire commercial vehicle range zero emissions capable, all-electric or plug-in hybrid by 2024, with two thirds of sales expected to be all-electric or plug-in hybrid by 2030.
These latest commitments follow Ford's Q4 report for 2020, announcing plans to invest at least US£22bn globally into electrification through to 2025. 
Ford reports that its US$1bn improvement in structural costs has been central to its transformation of its operations in Europe in the last two years. The investments addressed underperforming markets, the creation of more targeted vehicle line ups, and partnerships to drive growth and profitability.
Ford's US$1bn investment in its Cologne site
Driving its efforts to advance its operations into an all-electric future, Ford will invest US$1bn to modernise its vehicle assembly facility in Cologne (Germany) - one of its largest manufacturing facilities in Europe.
As part of its investment, the facility will transform its existing vehicle assembly operations into the 'Ford Cologne Electrification Center' for the manufacturing of electric vehicles. This will be Ford's first facility like this in Europe.
"Our announcement today to transform our Cologne facility, the home of our operations in Germany for 90 years, is one of the most significant Ford has made in over a generation. It underlines our commitment to Europe and a modern future with electric vehicles at the heart of our strategy for growth," Rowley said.  
"The decision to make the production and development site in Cologne the e-mobility center for Ford in Europe is an important signal to the entire workforce. It offers a long-term perspective for our employees and at the same time encourages them to help shape this electric future," added Martin Hennig, chairman of the General Works Council of Ford-Werke GmbH.
For more information on manufacturing topics - please take a look at the latest edition of