Ford invests $1bn in transforming its Chicago plants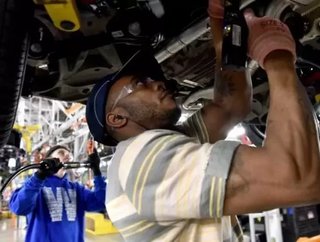 Ford Motor Company is investing $1bn in its Chicago Assembly and Stamping Plants. The investment will enable the addition of 500 new positions as the bu...
Ford Motor Company is investing $1bn in its Chicago Assembly and Stamping Plants. The investment will enable the addition of 500 new positions as the business seeks to launch three new SUVs this year. The US is slowly moving away from cars and have are increasingly favouring SUV and pickup trucks, according to recent statistics.
The transformation of the plants will commence in March. Expanding its present capacity will see the business gain the ability to manufacture the new Ford Explorer – including the Explorer ST and Explorer Hybrid – the all-new Police Interceptor Utility and the all-new Lincoln Aviator. The additional 500 jobs will bring the total number of roles at the two plants to approximately 5,800.
Set to build an updated body shop and paint shop at Chicago Assembly, as well as major modifications to the final assembly area will bring a number of advantages to the business. At Chicago Stamping, Ford is adding all-new stamping lines in preparation for the 2020 Ford Explorer, Police Interceptor Utility and Lincoln Aviator. Advanced manufacturing technologies include a collaborative robot with a camera that inspects electrical connections during the manufacturing process. In addition, several 3D printed tools will be installed to help employees build these vehicles with even higher quality for customers.
The production of three new SUVs will add to Ford's output in the United States.  Ford was the No. 1 producer of vehicles in the US and the leading exporter of vehicles from the US, building nearly 2.4mn in 2018. 
See also
"We are proud to be America's top producer of automobiles. Today, we are furthering our commitment to America with this billion-dollar manufacturing investment," said Joe Hinrichs, President, Global Operations. "We reinvented the Explorer from the ground up, and this investment will further strengthen Ford's SUV market leadership."
In addition to overhauling its manufacturing capabilities, employee-related improvements total $40mn and include all-new LED lighting, cafeteria updates, new break areas, and security upgrades in the parking lot. The company's investment is supported by Ford's strong partnership with the UAW, along with federal, state, county and local government.
"As Chicago continues to strengthen our diverse economy, Ford's commitment to infuse nearly a billion dollars into their Southeast Side assembly plant is a vote of confidence in our people and our future," commented Mayor Rahm Emanuel. "The assembly plant is a local and regional economic engine where iconic American brands like the Lincoln Aviator and Ford Explorer are built. This investment is a testament to the strength and vibrancy of Chicago's manufacturing sector, and I look forward to Ford's presence in our city for generations to come."
Chicago Assembly, located on the city's south side, is Ford's longest continually operating vehicle assembly plan. The factory started producing the Model T in 1924 and was converted to war production during World War II.