GE Digital: transforming manufacturing with Smart MES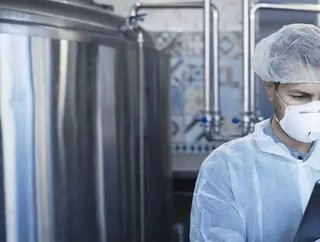 Nine months on from speaking with GE Digital, we discuss how the use of Smart MES has evolved since the outbreak of COVID-19...
"Smart manufacturing execution systems (MES) go beyond traditional MES functions like efficiency, quality, track and trace, etc - it uses all that data to enable lean manufacturing through IIoT insights and intelligence," begins Joe Gerstl, Director of Product Management, GE Digital. 
"It helps manufacturers to transform their business and operations through data integration, machine learning, and predictive analytics. Take for instance the ability to predict when downtime is about to occur based on key indicators and the knowledge of what product is running on the line or the last maintenance date of the equipment. Better than predicting it, what if your MES could tell you what to do to prevent it. These are just some examples of benefits that can be obtained with the rich set of data that Smart MES provides through automation, sensors, system integration, and manual data entry."
Comparing its use in 2020 to how Smart MES will be used in 2021 and beyond, Gerstl continues to explain that, "today, Smart MES has been able to meet the needs of manufacturers, in this age of COVID-19, in a connected enterprise. With reduced numbers of workers in the factory due to social distancing guidelines and with more workers performing their jobs at home, it is more important than ever for manufacturers to implement solutions that consolidate, aggregate, and transform manufacturing data across not just the local plant but across the entire enterprise."
He continues to detail that "using a hybrid cloud Smart MES, like GE Digital's Proficy Plant Applications, runtime and master data is piped to an endless cloud repository in near real-time. This thick and deep data can be used for look back analysis and for look forward analytics that can be used in a closed loop fashion to analyse data on the fly and feed back important adjustments to equipment and processes based on machine learning algorithms."
Smart MES: the current trends
"I think the trends in manufacturing continue to be optimise operations, increase visibility, and improve quality and output," contemplates Gerstl. "In addition, out of the box analytics as well as a rich data foundation for custom analytics is crucial to success. These outcomes go across industries as manufacturers deal with rapidly changing market demands, changing consumer preferences, and the need for production agility."

One particular trend that Gerstl sees becoming more and more important is "sustainability and meeting zero carbon emission goals. This will be a global issue that manufacturers will have to address and plan for as they deploy MES solutions."
Why is Smart MES important for manufacturers?
When asked this question, Gerstl emphasises that "it's so important for today's manufacturing companies that don't want to be left behind. Many of our customers have been deploying our leading-edge solutions for years and were well prepared for what COVID-19 brought." 
However, "some needed to quickly add to or modify their solutions to address the needs of a more mobile and distanced workforce. Smart MES solutions like Plant Applications enable manufacturers to be flexible because it ships with out of the box, 'mobile first', vertical user experiences (UX) for process, assembly, and component manufacturers. These UXs are made up of 'widgets' (components) that can be reconfigured into customer/role specific screens using a rapid application development environment. Since these are mobile ready, operators can have their own tablets instead of a shared kiosk which lets them stay spread out and safe in terms of the virus."
Reflecting on the impact of the pandemic, Gerstl states that "ultimately, the pandemic has shown companies the value of being agile and deploying solutions that fortified their organisations so COVID-19 didn't negatively impact their business."
The challenges of adopting Smart MES solutions
Speaking with back in July 2020, he explained some of the key challenges when it comes to the adoption of smart MES solutions, "aging infrastructures, greater productivity challenges and tighter budgets need to be considered as profitability pressures rise. What's more, with budget restrictions, resources for plant systems are often limited, making it difficult to carry out infrastructure modernisation, expansion, and technology upgrades. Often, due to corporate acquisition and consolidation, manufacturers have several facilities, all with different types of equipment, including various sizes and ages. Companies therefore have no common process for gathering and analysing information, and no internal expertise to integrate systems."
In addition to these challenges also identified the widening talent gap. "The new generation of workers are experienced with modern technologies such as smartphones but don't have manufacturing domain expertise or experience with manufacturing software. Manufacturers are losing the institutional knowledge of their more seasoned workforce, so they need to turn this human-based knowledge into a digital asset through the use of work process management systems that capture domain expertise and drive consistent processes across the entire business – all facilities, all systems."
Nine months on, when asked if these challenges have changed Gerstl adds, "I'm not sure the challenges have changed, but maybe magnified. Manufacturers need a more holistic view of their operations. They want to anticipate supply chain and other disruptions. They are looking for global solutions that deliver global visibility, orchestrate the execution of their processes, optimise their assets and plants in the context of the enterprise as well as the supply chain. To do this, they need to put industrial data to work at an enterprise scale to enable visibility and scalability from their on-premise components to the cloud."
MES a key component of Smart Manufacturing/Industry 4.0
"In order to gain the benefits of these initiatives, there has to be a transactional management system for three purposes," says Rick Franzosa, Senior Director Analyst with the Gartner Supply Chain Practice, these include:
1) Execution: managing the execution of manufacturing processes. Ensuring that the correct information, materials, tools and instructions are available to the front-line worker (or piece of equipment) in order to produce a quality product, as well as ensuring that the worker is certified to perform the task and the critical quality data is collected.
2) Orchestration: providing both process and data integration to make sure that order/batch specific information is shared with enterprise systems such as ERP, production scheduling, engineering (PLM), quality, warehouse management, logistics, supply chain management, automated equipment, etc. either on-demand, scheduled or real-time as appropriate.
3) Monitoring: MES provides visibility to manufacturing data, including batch/order/serial number information for product genealogy, data for monitoring equipment health, and data for the generation of process KPIs Regardless of industry, these three capabilities need to be in place to support any level of digitization/smart manufacturing.
For more information on manufacturing topics - please take a look at the latest edition of