Geomiq: B2B manufacturing platform raises €3.3mn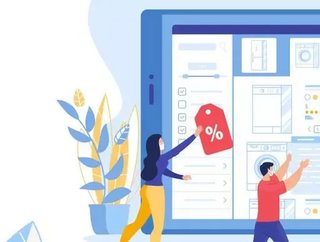 UK based B2B manufacturing platform - Geomiq - has raised €3.3mn...
In an announcement made by - a startup B2B manufacturing platform - the company details the results of its seed round. Raised from a consortium of investors, including Samaipata, Sova VC, Fuel Ventures, Tekton Ventures, and Eka Ventures, Geomiq has raised €3.3mn.
Who is Geomiq?
Co-founded in 2017 by Sam Al-Mukhtar and , Geomiq defines itself as "a disruptive team of engineers revolutionising manufacturing using technology." 
By streamlining the entire manufacturing process, Geomiq provides its users with improved transparency in the contract manufacturing industry. To date Geomiq has delivered more than one million parts throughout Europe and the US for those in the medical, robotics, automotive and aerospace industries. 
"There has never been a better time than now for digital transformation of manufacturing. COVID-19 and the rapid rise of Industry 4.0 have pushed manufacturing companies over the technological tipping point, transforming the industry forever, and Brexit is accelerating the shift to 'Glocalisation' as businesses focus on balancing localised and globalised supply chains to stay competitive. This is a once in a generation opportunity for reshoring a digitally enabled UK Manufacturing Industry, and platforms such as Geomiq and our Manufacturing Partners plan to lead the way,"said Will Hoyer Millar, Co-founder and CCO at Geomiq.
This latest funding round of €3.3mn will be used by Geomiq to boost its UK manufacturing base, enhance its core product development teams, and expand its marketing capabilities.
"During a global pandemic, we have proven that online manufacturing as a service (MaaS) plays a critical role in the industry's future. Primarily driven by supply quality and more demand than ever for a digital and agile solution, we have an ambitious product roadmap, and are set to supercharge our custom technology with the great support of our recent investors, who share our vision for becoming the UK leader in online manufacturing – watch this space!" added Sam Al-Mukhtar, Co-founder and CEO at Geomiq.
For more information on manufacturing topics - please take a look at the latest edition of