Government Injects £300mn Stimulus into UK Manufacturing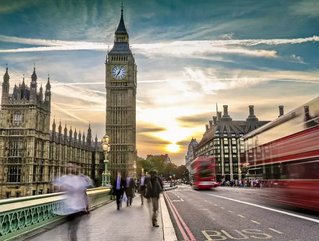 The UK government recently announced a £300mn (US$386mn) stimulus which will boost the nations manufacturing productivity by 30...
In September, as we slowly recover from the effects of COVID-19, the government saw an opportunity to stimulate the nation's creative thinkers and get British manufacturers churning out the product again. Business Secretary, Alok Sharma, announced that the treasury would invest almost half of a further £300mn in manufacturing capabilities, through a joint initiative between the government and industry. Sharma stated that the funding would be primarily used to drive innovation in areas such as robotics, artificial intelligence (AI), and augmented reality (AR). 
"Through the Manufacturing Made Smarter Challenge, the government will invest £147mn – backed by further funding from industry – to support businesses implement new tech to boost their manufacturing productivity, helping them reach new customers, create thousands of new highly skilled jobs, slash carbon emissions and reduce prices for consumers," stated Sharma.
As it stands, after the successful applications for the ISCF Manufacturing Made Smarter Round 1 Competition, the first beneficiaries of the investment will be fourteen cutting-edge manufacturing projects from across the UK ─ each will receive a share of £50mn from the government-industry fund. Among the project proprietors, there are 30 small or medium-sized businesses (SMEs), 29 larger organisations, as well as nine universities. The rest of the funds will gradually be released into manufacturing over the coming five years. 
"Increasing productivity is vital for any business, and having the right new technologies in place can help manufacturers make better products to compete and thrive," added Sharma. 
"By helping manufacturers to reduce costs, cut waste, and slash the time it takes to develop their products, this multi-million-pound uplift will help fire up the cylinders of productivity as we build back better from the pandemic."
For a glimpse at the developments that government and industry officials are trying to help, look no further than Digital Designer Robot (DDR) ─ a machine-to-person 'digital assistant.' The idea behind DDR is that when a business needs a bespoke product, it can use a digital robot, powered by AI, to help design it. The user or robot can then upload the bespoke design to the supplier's website, and manufacturers can get to work on creating a sample, followed by a prototype, and eventually, the final product. 
This is just one of many excellent projects that are receiving a well-deserved boost from government initiatives, in the new, post-COVID-19 world, and, as Alok Sharma says, "Increasing productivity is vital for any business, and having the right new technologies in place can help manufacturers make better products to compete and thrive."