GWM global smart plant energy transformation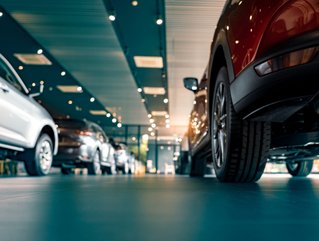 Thailand's GWM Rayong Plant hosted a smart manufacturing conference 'One GWM - Light the World', to showcase GWM's manufacturing at work
Over 200 global distributors visited GWM Rayong Plant in Thailand for the 'One GWM - Light the World' conference, to see GWMs smart manufacturing at work.
Smart manufacturing at GWM
GWM's vehicles have sold over 11m vehicles in the global market. In the Thai market, GWM is focusing on new energy vehicles.
GWM's Rayong Plant covers 658,800 square metres and manufactures new energy models such as HEV, PHEV, BEV and ICE.
In September, the 10,000th new energy vehicle was produced at the plant.
The conference included a tour of GWM's four manufacturing process workshops, which weld, paint and assemble products.
GWM staff discussed their intelligent manufacturing capacity and full-process vehicle manufacturing procedures with guests, who were given a full insight into the plant's digital and intelligent performance.
Manufacturing intelligence and safety at GWM
GWM adheres to the manufacturing concept of "Intelligence, Safety and Green".
The plant has new automatic manufacturing facilities, including intelligent robots and computer controlled systems.
"Great Wall Motors attaches importance to the development of the electric vehicle ecosystem to occur concretely in Thailand," said Elliott Zhang, President of Great Wall Motors ASEAN.
In 2023, GWM plans to increase its application of intelligent technology, and explore other avenues of energy deployment across the world, to better meet users' needs.