How to encourage, promote and achieve a culture of innovation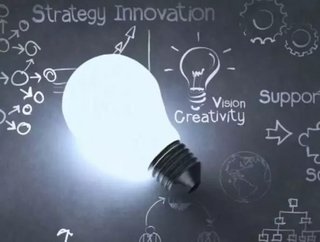 The number of start-ups in the UK is at a record high, with more than half a million new businesses having been set up last year. According to research...
The number of start-ups in the UK is at a record high, with more than half a million new businesses having been set up last year. According to research by the Small Firms Association, two thirds of these SMEs are expecting to grow over the next year.
So, how can these small firms stay fast, agile and innovative as they move from the start-up phase?
The transition stage
At the beginning, small firms use their agility and fast decision-making to drive creativity. But, as they grow into established players, bureaucracy risks hindering innovation.
However, the right culture and working environment can help businesses tackle this challenging transition stage. 
As a previous senior executive at PayPal, I witnessed the firm's desire to keep innovating as it grew by promoting collaboration. Though challenging for a company of over 15,000 staff, a sense of speed, simplicity and a continued focus on the customer helped it launch new products to market in months instead of years. This is one of the reasons why it still holds such a prominent position in the payments industry. 
Now as non-executive director of Intelligent Environments, an agile fintech firm, I've seen how Britain's small tech upstarts are using various techniques to stay creative as they scale.
Identifying the origins of innovation
The most logical starting point is establishing what made the firm innovative in the first place, and ensuring these conditions are nurtured.
For example, small companies are generally close to their customers. They use this intimacy to solve real problems. Customer-led innovation comes naturally to them.
Moreover, decision-making is usually dependent on only a couple of people, enabling quick response to feedback and new ideas.
Finally, the excitement of outsmarting established players energises the team, pushing them forward to even greater ideas.
Once innovation roots of this nature are identified, firms can build a strategy around them, in order to sustain the magic.
Eliminating politics
Avoiding bureaucracy is crucial. It creates risk aversion and as a consequence a lack of momentum and pace, a real barrier to innovation. 
At PayPal, when former President David Marcus took over the reins, one of his first actions was to co-locate development teams so they spent time working with each other rather than attending formal meetings.
The rationale for this being that scheduled meetings limit collaboration. Instead, he removed the office partitions and set up open collaboration areas. This, according to Marcus, meant co-workers were always working and communicating with each other, giving the business a continued start-up energy and feel.
Creating mini businesses
Another way to inject start-up energy into a growing firm is to create small teams that act as mini businesses. The music streaming service, Spotify, does this very well by dividing up its firm into small business units — which it calls 'squads'.  Each one is run like a start-up in its own right.
Each squad takes a different Spotify feature, for example playlists, and develops its own minimum viable product, then regularly releases updates. Each squad has its own workspace with a flat management structure. A squad member then leads on making connections with other squads. This way of working has helped the service keep one step ahead of competitors, delivering frequent updates to an already disruptive technology.
Refocusing on founding values
Core values are at the very heart of a company's innovation culture.
By sharing dreams and visions for the company openly, business leaders can motivate staff and align their beliefs with that of the organisation. Establishing a common set of objectives and shared values will empower staff and unlock innovation potential.
It's important to recognise and reward employees who embody the values. This will reinforce the culture of an organisation and encourage further innovation.
For example, at Intelligent Environments, we value commitment, respect, responsibility and excellence. Performance is measured against these core values and employees who embody them are rewarded, be it by salary increases, promotions or bonuses.
Stimulating creativity
It's often helpful to set aside time and space for ideas to be developed and implemented. Hackathons, Dragons' Den style contests or providing staff with allocated time for side projects are all effective ways of stimulating creativity.
At Intelligent Environments, we run regular innovation labs. These are brainstorming sessions where our developers, testers and designers are given free rein to develop new concepts.
Some of our best products have been developed during these sessions.
For example, we created the world's first smartwatch banking app for the Pebble smartwatch during an innovation lab. We also recently developed the first attack-aware security software for banks, called AppSensor. This software, which was built based on concepts first put forward by the Open Web Application Security Project (OWASP), automatically detects and responds to intrusions inside banking applications.
The agile corporate
Business growth can be a difficult transition and maintaining the excitement and agility from the start-up stage can be challenging. However, by taking simple, yet effective steps to implement the right conditions within the business, many of Britain's SMEs can ensure they keep innovation levels high while they grow this year.  
The age of the "agile corporate" might be upon us.
For more information on Intelligent Environments, please visit: www.intelligentenvironments.com