Hyundai/Singtel advance smart mobility and industry 4.0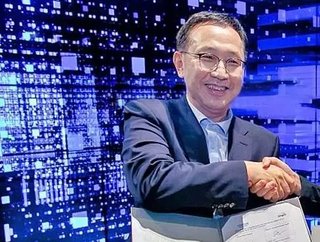 Hyundai Motor Company collaborates with Singtel to advance smart mobility and industry 4.0 in Singapore...
Signing a memorandum of understanding (MoU) with , plans to collaborate with the leading communications company to advance smart mobility and industry 4.0 in Singapore. 
"Hyundai is delighted to work with Singtel, implementing next-generation communication solutions that will enhance mobility experiences for our customers. We also hope to explore future innovative solutions and business opportunities with Singtel to help realise Singapore's Smart Nation vision," commented Hong Bum-Jung, Senior Vice President of HMGICS at Hyundai Motor Company.
What does the MoU signing mean for Singapore?
In signing the MoU, both Hyundai and Singtel will collaborate on multiple ventures to support smart manufacturing and connectivity for electric vehicle battery subscription services.
Smart Manufacturing: Industry 4.0
By combining Hyundai's expertise in developing innovative automotive and manufacturing solutions with Singtel's 5G, internet of things (IoT) and next generation info-communications technologies, the two plan to develop industry 4.0 advanced digital solutions to transform the ways vehicles are manufactured.
As part of their efforts the two will develop and pilot a 5G-enabled smart factory use case for Hyundai's intelligent manufacturing platform at its new 'state of the art' Hyundai Motor Group Innovation Centre Singapore (HMGICS), with potential to scale up the deployment globally.
EV batteries
In addition to their smart manufacturing developments, Hyundai and Singtel will work together to explore innovative solutions, services and technologies to revolutionise mobility.
Working together to develop an IoT communications solution for the batteries powering Hyundai's electric vehicles (EVs) in Singapore, the IoT system will enable Hyundai to monitor the batteries' real-time status and performance.
With these data driven insights, Hyundai can enhance its EVs' reliability, and advance Singapore's EV ecosystem and Smart Nation vision.
"Our collaboration with Hyundai Motor is timely given the Singapore Government's decision to phase out internal combustion engine vehicles by 2040 and the recent Budget announcement on new policies to encourage more Singaporeans to switch to driving electric vehicles. By pushing the boundaries of what is possible with 5G, IoT and other advanced technologies, we also want to build up Singapore's smart manufacturing and Industry 4.0 capabilities and strengthen its innovation ecosystem," added Andrew Lim, Managing Director, Government and Large Enterprise, Group Enterprise at Singtel.
For more information on manufacturing topics - please take a look at the latest edition of