'Industrial IoT Company of the Year' goes to Emerson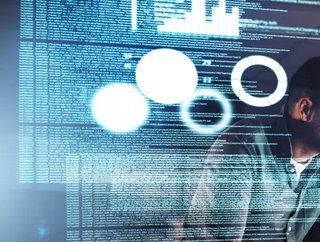 Industrial software company Emerson named 'Industrial IoT Company of the Year', for its innovative automation & software
IoT Breakthrough has awarded global technology and industrial software company  Emerson the title of 'Industrial IoT Company of the Year' 2022.
After receiving 4,000 nominations for the competition, IoT Breakthrough selected Emerson for its transformations in technology and software, as well as supporting customers to make safer and more sustainable choices in their operations.
Helping manufacturing teams stay safe and agile 
Emerson has already won global recognition for designing and manufacturing more smart sensing devices than any business in the world.
But it is the Emerson Plantweb, an ecosystem of sensors, smart devices, industrial software and analytics, which has the respect of the manufacturing industry. 
Through Emerson's Industrial Internet of Things (IIoT) portfolio of digital technologies, software and analytics, these IIoT technologies are:
Transforming industrial operating models

Enabling remote and autonomous operations 

Helping manufacturing teams stay agile and collaborative
Emerson is supporting businesses to achieve outstanding performance in areas such as:
Higher reliability

Increased safety

Reduced energy emissions
Celebrating the talent in tech
IoT Breakthrough honours the world's best leaders, businesses, technologies and products across IoT categories. 
Winners are chosen by senior-level professionals experienced in IoT, including analysts and technology executives.
"Emerson's advanced automation and digital technologies are instrumental in helping customers optimise their operations while helping them meet robust environmental sustainability goals", said James Johnson, Managing Director at IoT Breakthrough. "Congratulations, once again, on being our choice for 'Industrial IoT Company of the Year'!"
"Emerson's digital technologies, software and analytics have been delivering measurable operational improvements in manufacturing facilities for years, and now these same technologies are highly focused on sustainability", said Mark Bulanda, Executive President of Emerson's Automation Solutions business. "We're helping customers in power, energy, chemical, life sciences, food and beverage, and so many other industries advance their sustainability goals in tangible, scalable ways."