Jaguar Land Rover begins building its first manufacturing plant in Brazil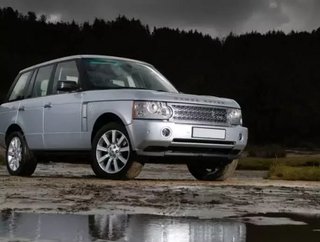 British car manufacturer Jaguar Land Rover has this week started building its new £186million manufacturing facility in Brazil.The new state-of-th...
British car manufacturer Jaguar Land Rover has this week started building its new £186million manufacturing facility in Brazil.
The new state-of-the-art manufacturing facility in Rio de Janeiro, Brasil, will also house JLR's first overseas Education Business Partnership Centre. The luxury automaker is the first British manufacturer to build a factory in the country. It will employ 400 people and will have an annual capacity of 24,000 vehicles, according to reports.
Dr Ralf Speth, chief executive officer, said, "Our new facility in Brazil is an important strand of Jaguar Land Rover's long term sustainability. The start of construction is a significant milestone and represents another step forward in our plans to create a truly global manufacturing footprint.
"The confirmation of Jaguar Land Rover's first overseas Education Business Partnership Centre demonstrates our commitment to developing the skills needed by tomorrow's workforce to create a sustainable premium automotive manufacturing industry in Brazil.
"This new manufacturing facility will play an important role in providing vehicles that our customers in Brazil can love for life."
As part of its on-going commitment to the Brazilian automotive industry, Jaguar Land Rover will be sourcing a range of components from local suppliers as well as importing some parts from its global supply chain. The firm is also investing in its technical assistance services to help suppliers support increased levels of localization in the future.
Although construction only began yesterday, the new Discovery Sport have already been confirmed as one of the vehicles that the company plans to build in Brazil, with the first customer cars expected to drive off the production line in 2016.
Furthermore, JLR's first recruitment drive is underway and its looking for automotive mechanics, manufacturing operatives and the quality team to join its manufacturing team.
The state's Governor, Luiz Fernando, attended the groundbreaking ceremony. "Jaguar Land Rover is paving the way to consolidate Rio de Janeiro as the second biggest automotive hub in Brazil. We can consider this an historic achievement for our State.
"Rio de Janeiro offers the perfect conditions to Jaguar Land Rover, allowing the company to build this facility in Itatiaia, where we already have a very well structured automotive hub, with qualified workforce and suppliers.
"In addition to Jaguar Land Rover manufacturing facility, we're proud to know about the Education Centre that the company will build in our region, the first in Latin America. It's an honour to host this very important company, and its investments around R$ 750 million, will generate very positive results," he said.
Jaguar Land Rover has had a presence in the Brazilian market for more than 20 years. Land Rover has held almost 50 percent of the premium SUV market for three consecutive years and Jaguar is one of the country's fastest growing premium brands with sales increasing almost four-fold in 2013.
Jaguar Land Rover is investing in its dealer network in Brazil and, by the end of March 2015 it will have 42 dealers covering all of the main territories. Brazil is one of Jaguar Land Rover's top ten markets and the Range Rover Evoque, Range Rover Sport and Land Rover Discovery are the strongest selling vehicles in the country.