Transfr VR brings virtual reality to manufacturing plants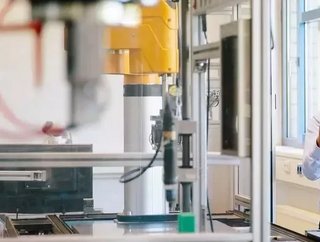 Transfr VR raises US12mn in its series A funding round to bring virtual reality to ground operations in manufacturing plants...
In an announcement made by Transfr VR, the company reports a successful series A funding round of US$12mn, that will drive its efforts to bring virtual reality (VR) to the ground operations in manufacturing plants. 
With COVID-19 displacing millions of workers in the manufacturing industry, Transfer VR details that companies need to focus on re-skilling their workforce in a measured and sustainable way. Bharani Rajakumar, the founder of Transfr VR, believes that the displacement of workers is the perfect use case for VR technology. The company leverages VR to create simulations of manufacturing plant shop floors and/or warehouses for training purposes. The solution gives workers a safe way to effectively learn a trade, as well as allow companies to mass up-skill its employees.
Starting as a mentor-based VR training program, Transfr VR sold courses relating to a variety of topics ranging from bartending to surgery skills. The shift to displaced worker training was said to come from the realisation that companies had the most to gain from higher skilled workers. 
Since the pandemic, VR has gained a better reputation, however it is yet to be massively adopted in the edtech industry. However, Rajakumar believes that the technology will be revolutionary for the industry.
"I can't believe that gaming and pornography are the two big industries for this technology. I don't think anybody understands what this is gonna be for teaching and learning," commented Rajakumar. 
However, one of the core challenges for the technology is the production costs, 
Michael Jensen, Labster CEO and co-founder, notes that "it's simply too expensive to build a stable, well-polished VR application still today, and all players, us included, need to think about reusability, testability and scalability to be able to truly succeed."
Following its successful series A funding round of US$12mn the company will primarily use the money to grow its catalog of VR simulations.
"Before COVID, people would say we're such good Samaritans for working on workforce development. In a post-COVID world, people say that we're essential," added Rajakumar.
For more information on manufacturing topics - please take a look at the latest edition of