LEADERSHIP 101: How to integrate IoT technology at your manufacturing facility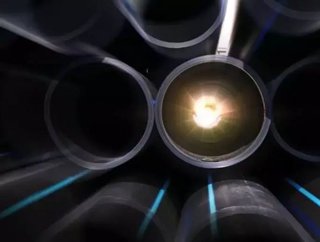 How intelligent, ambient telecommunications that extend to the factory environment can drive growth for manufacturing organisations. But only if everyon...
How intelligent, ambient telecommunications that extend to the factory environment can drive growth for manufacturing organisations. But only if everyone is immersed in the process.
There are few things sexier in the world of technology right now than the rather cryptically entitled Internet of Things. If you haven't heard of it, Google it – and then consider how its principles could be applied to your business. They almost certainly can. The chances are that if your organisation extends into a manufacturing environment, there is much more that intuitive, integrated technologies can do to help you drive operational efficiency and profitability. The intelligent use of ambient technology could transform manufacturing into a major engine for growth. But to get there, everyone from the Boardroom to the factory floor must, quite fittingly, immerse themselves in an organisation-wide communications strategy.
The fledgling concept of ambient intelligence is finally coming of age. The philosophy, where humans are supported by non-intrusive networks of intelligent devices that are embedded into their everyday environments and are adaptive and responsive to their needs, is rapidly gaining traction. In the ambient future, wearable and smart technologies will, for example, turn on our heating when we're a few miles from home, or turn off our mobiles when they detect we're in the cinema. We may even see doors opening for some and closing for others. The Internet of Things, which builds on advances in sensor networks and cost-effective RFID technology to automate activities and revolutionise everyday life, is tantalisingly close. In the consumer world, it seems an exciting but futuristic vision – but in the corporate environment, it's already happening.
The most progressive organisations are leveraging ambient technology to facilitate integrated communications that are reinforcing employee safety and driving major gains in productivity and efficiency. But the approach, unlike the technology, is far from ubiquitous. An uncomfortable majority remains hamstrung by traditional processes and structures that prevent them realising the true operational benefits of immersive technology. And they're paying the price in profitability. So how do you unlock the door to integrated communications.
The clue is in the title. Integrated communications, unsurprisingly, requires an integrated internal approach; collaborative, cross-functional strategic planning, driven from Board level – but designed, implemented and maintained by telecommunications specialists. Yet such cross-functional collaboration delivered throughout the business is generally the exception rather than the rule – particularly in organisations that have a highly mobile workforce such as manufacturing, utilities, and petro-chemical to name a few. Whilst head office and commercial environments commonly deploy integrated systems that 'talk to each other', connectivity rarely extends to the factory or production environment. In many organisations, production and manufacturing plants work in operational silos using disparate systems that are disconnected from HQ. This approach not only potentially compromises workforce safety, but it can also have major ramifications for operational efficiency, productivity and profitability.
The potential risks are manifold. In the factory environment safety is a high priority – yet organisations' suboptimal use of technology could leave workers exposed to unnecessary risk. Engineers, for example, can often venture into areas of high danger but low foot traffic; an unforeseen accident could leave them isolated, undetectable and unreachable for dangerously lengthy periods of time. Likewise, when machines malfunction, businesses often rely on monitoring systems or human intervention to observe a fault and respond appropriately. However, this approach is far from infallible and can lead to slow response times, poor quality control and costly produce wastage.
These are inefficiencies that businesses can ill afford – and they're relevant across all manufacturing industries. For example, in the food sector, a faulty machine overheating – or underheating – can lead to the avoidable wastage of ingredients or, if undetected, threaten consumer safety. In the utilities environment, a simple fault can lead to water contamination or the risk of explosion. And in the healthcare environment, where medicines, bloods and clinical materials commonly require refrigeration at regulated temperatures, failure to meet the required levels can lead to costly product recalls and/or compromise patient safety.
In each case, intelligent communications technology can mitigate risk and help organisations align for growth.  Automated machine-to-human or machine-to-machine technology can help companies identify and resolve problems quickly and efficiently – and in the process, enhance productivity and profitability.
The most common barrier to progress, however, is cultural. Organisations are not blind to the opportunities of disruptive innovation, but in many cases, long-standing structures and processes make the specification and procurement of technology a piecemeal, silo or divisional decision. Yet the optimal approach to procurement should be as integrated as the technologies themselves – and be based on collaborative insights and the shared understanding of business objectives and challenges.
Organisations are increasingly recognising the value of integrated communications and how this can underpin their broad strategic goals. The drivers for change are clear:  the renewed ability to protect workforce safety is, of course, a moral obligation for any employer – but the additional opportunity to reduce waste, save money and improve productivity is a commercial no-brainer. As such, the smartest businesses have taken a top-down approach to telecommunications. Board-level executives, commonly – but not exclusively – Operations or Finance Directors are taking ownership of telecoms strategy and are coveting insight from stakeholders across their organisations to specify a system that meets the needs of the entire workforce. To expedite progress, many are partnering with telecommunications specialists that have the expertise and experience to match business needs with the most appropriate technologies, and to architect and deliver a solution that works for everyone.
As the era of ambient intelligence approaches, today's solutions will most likely capitalise on the principles behind the much-vaunted Internet of Things. But in the manufacturing environment, the ambient opportunity goes beyond domestic heating systems and mobile phones.  For example, automated machine-to-staff solutions could use geo-locational technology to alert the nearest engineer when a machine develops a fault. Forklift truck drivers could receive a warning when colleagues walk into a distribution area. A process may stop, or a power warning be issued, when an unauthorised employee enters a geo zone. The opportunities are limitless.
For senior management, the potential operational gains of leveraging ambient technology are significant. Moreover, the smart use of disruptive innovation can provide greater visibility of operations. In the process, managers can benefit robust metrics of productivity and efficiency – and based business-critical decisions on quantifiable evidence and real-world data.
The common inefficiencies driven by the non-integrated use of technology can easily be avoided. By taking greater ownership of communications processes and ensuring that technologies are procured and implemented around well-defined requirements, organisations can make a huge leap into a more connected world. To get there may require greater cross-organisational collaboration from the board room through to the factory floor – along with the support of the right telecommunications partner. But, with a truly integrated approach, manufacturing organisations can drive major gains in safety, productivity and efficiency through the intelligent use of modern technologies.
It's time for everyone to become fully immersed.