Litmus and Oden Fuse IIoT Solutions For Smart Manufacturing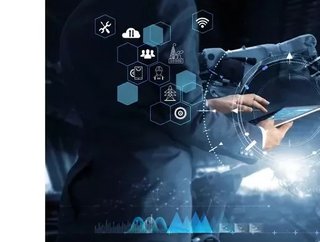 Litmus Edge and Oden Technologies come together to enhance Smart Manufacturing capabilities with cutting edge looping technology...
At the back end of September, Litmus, an Intelligent Edge company, announced that it had entered into a partnership with Oden Technologies, a company that uses Industrial IoT and applied analytics solutions to help manufacturers solve everyday problems that they face. In collaboration, the two companies intend to offer a solution for Smart Manufacturing that will include out-of-the-box data acquisition from any interconnected machine, alongside advanced analytics, and machine learning functions. The combination of these three features should drive greater production efficiency in the manufacturing space.  
Litmus Edge, if you haven't heard of it, is a data intelligence platform that collects, normalises, and finally, analyses the large batches of real-time data that Internet of Things (IoT)-enhanced industrial assets generate whilst working. The software then makes all of the analytics accessible and available to OT and IT systems via edge-to-enterprise integration. In this collaborative effort, Oden will apparently provide the computing power to process the exponential amount of data from industrial machines, as well as machine learning functions, and real-time, predictive process metrics. 
"We can get customers up and running by connecting to any machine and collecting data in minutes, then integrate that data with Oden so customers can see proven predictive and prescriptive applications to deliver value in under 30 days," said John Younes, co-founder and COO, Litmus. "Litmus provides intelligence at the edge, and Oden provides the cloud-based analytics and machine learning necessary to predict and prevent problems, then prescribe actions that lead to better business decisions."
Running On A Loop
The idea behind Litmus Edge is that manufacturers deploy the system on the Edge ─ a distributed computing paradigm that brings computation and data storage closer to the location where it is needed. There will be more than 250 pre-built drivers to connect to any PLC, CNC, senor, robotic system or SCADA/MES/Historian, ready to automatically process and normalise the data that they share, with no programming necessary. It's literally an "out-of-the-box" solution for manufacturers worldwide. 
Litmus then pings the cleaned data over to the Oden Industrial AI Platform, which will provide real-time metrics and reports along with suggestions on predictive quality, performance optimisation, and various other automated insights. Oden sends the information back to Litmus Edge, which feeds the machine learning models back into the industrial assets and they optimise themselves to suit the new data.

Then, the system rinses and repeats, continually, to ensure that assets are always maintained and running optimally so that manufacturers always achieve the best results possible. 
"With Litmus + Oden, customers can create a complete source of truth for all production data," said Willem Sundblad, Cofounder and CEO, Oden Technologies. "We are excited to partner with Litmus to deliver increased operational visibility and automated insights that help customers reduce waste, optimize performance and maximize profitability across the factory floor."