Looking back over 2018's UK manufacturing M&A activity
By Graham Carberry, Partner at Livingstone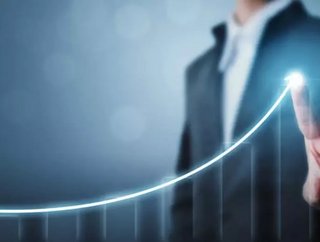 Over the last six months we have been pleased to see UK manufacturers largely ignore an at times frustratingly and unjustly negative political and indus...
Over the last six months we have been pleased to see UK manufacturers largely ignore an at times frustratingly and unjustly negative political and industry commentary, by delivering modest but sustained growth and consistently adding jobs. Our last industrial sector report showed a roaring second quarter to 2018, with 127 deals, materially ahead of every quarter since.
Order books are strong and the critical PMI for UK Manufacturing scored 53 or above in every reported month except one in 2018. To put this into context, we dipped below 50 in both 2013 and 2014 and as recently as 2016. Industry commentary has implied that the strong score of 54.2 in December was principally driven by customers stocking up ahead of Brexit, but the score isn't actually that out of line with the H2 average.
It is clear trade acquirers and investors remain positive on UK manufacturing as deal volumes in H2 2018 were ahead of the same period last year (234 deals vs. 220) and multiples achieved were also marginally higher.
In fact, 2018 included a veritable wave of M&A involving some of the UK's largest manufacturers.  The year started with the completion of the most significant deal of the year, the acquisition of GKN by Industrial improvement specialist Melrose PLC, following a hostile process late in 2017.  Two other major UK PLC's were then acquired in March. First, electronics manufacturer Laird PLC was picked up by Private Equity Fund Advent and then Fenner PLC, a world-leading manufacturer of conveyor belts, was acquired by Michelin of France for £1.3bn.
See also
The second half of the year saw the remaining FTSE 100 manufacturers active in selling or demerging units. First, Rolls Royce sold its commercial marine business to Norway-based Kongsberg for c.£500mn, securing valuable cash during a difficult period for its world leading aero engines business.  Next, Smiths PLC chose to call time on a proposed merger of its prized Healthcare division with ICU Medical of the US and instead announced that the business will be demerged and become a stand-alone listed entity.
2018 also saw a good level of outward bound buyside activity from our biggest manufacturers. The highlights were arguably DS Smith's £1.6bn acquisition of Spanish packaging group Papeles y Cartones de Europa and Weir Group's £900mn acquisition of North America process equipment parts manufacturer ESCO Corporation. The latter acquisition is in line with the Scottish FTSE 250 engineer's increasing focus on its world-leading mining and aggregates equipment business.
International technical manufactures also came into the spotlight at the end of 2018 with deals such as the sale of Cursor Controls to discoverIE Group plc and the sale of Chess Technologies to another listed buyer, Cohort plc. It was particularly pleasing to see two UK plc's investing in these high IP and heavily international technical manufacturers. Shortly after Livingstone closed the Chess deal they garnered some good press coverage as they kindly lent one of their world-leading anti-drone systems to Gatwick Airport to allow the airport to stop its drone-related problems and get people heading off for Christmas on their planes. Gatwick has since installed Chess' technology in the wake of the drone incursion in December.
Despite ongoing Brexit negotiations, the manufacturing industry remains an attractive place for investors